What started out as a late night illustration has transformed into a range of unique, hand-painted characters telling a dark story of death, robbery and chaos in the woods.
Design Indaba exhibitor Tanya Laing of sootcookie has collaborated with artist, illustrator and writer Alex Goldberg to create a series of ceramic characters inspired by Goldberg's view on South Africa's social and political scene.
The Tale of Balaclava Bear is a bit of a playful dig at some politicians who constantly dip their hands into the honey pot, says Goldberg.
Although the current range of ceramics evokes a rather grim image, sootcookie and Goldberg plan to extend the collection to incorporate positive characters that restore order to the woods.
The "Balaclava Bear" presented the designers with a challenge in translating a two-dimensional illustration into a three-dimensional sculpture. Tanya Laing used her expert knowledge in ceramics to create a handcrafted model representing the basic design. Once both designers were happy, a plaster mould was made and slip cast in white earthenware. Each bear was then individually hand-painted to create a unique and authentic design to each character. Finally the sculptures are fire glazed and finished with a gold lustre.
Goldberg wrote a poem to accompany the "Balaclava Bears" to tell their story.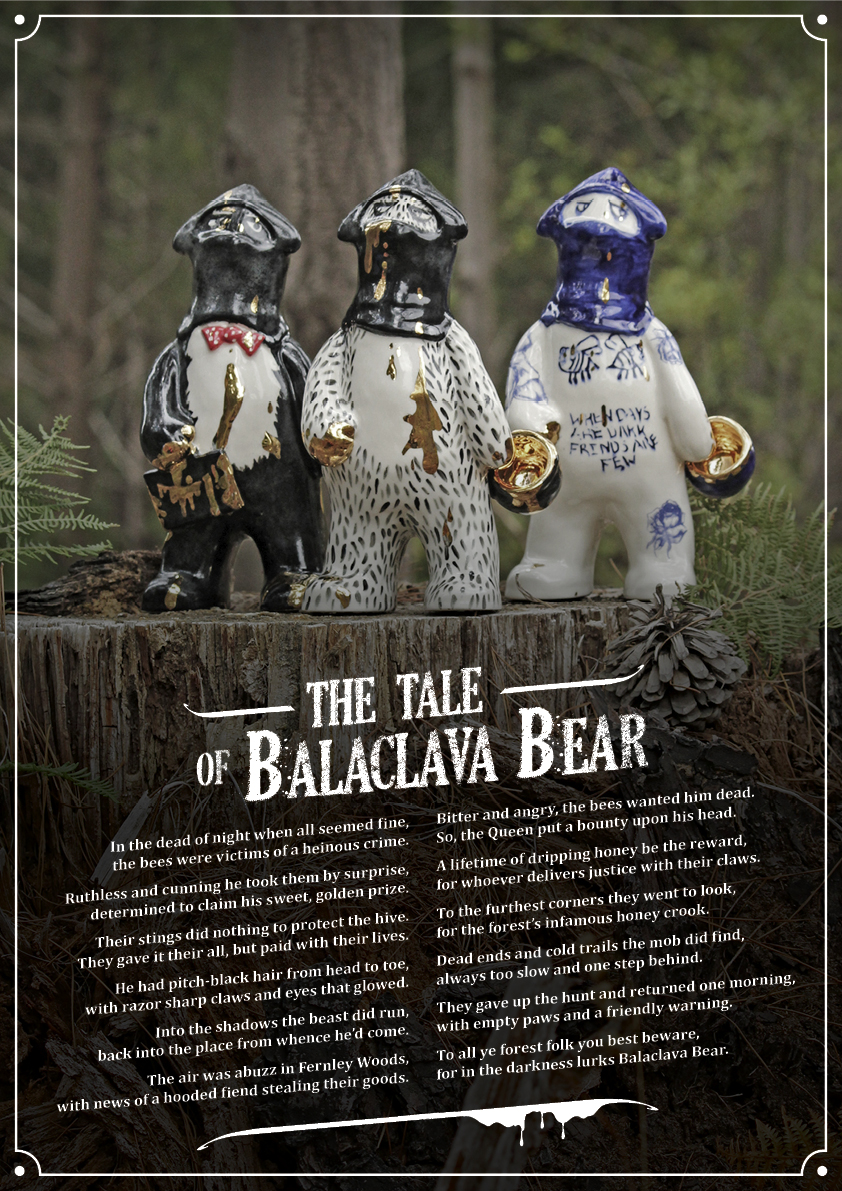 After a few experiments we arrived at a story that we knew could tell the Tale of Balaclava Bear, says Goldberg.
The "Balaclava Bears" are sold at Cape Town stores The Fringe Arts on Kloof, The Haas Collective in Bo Kaap and the Kalk Bay Co-Op.