Graphic design has evolved from being two-dimensional and static, to becoming a fluid field that can be manipulated into interactive and moving spaces.
The acceleration of technology has not necessarily removed the traditional graphic design methods, but rather created a broader array of design tools for visual communication.
April Greiman, who studied graphic design at the Basel School of Design in Switzerland in the 1970s, prefers to refer to herself as a transmedia artist. This broader definition allows her to explore visual communication through multiple media platforms. Her schooling focused on more traditional tools of design, but she was drawn early-on to how technology could be used to innovate the design realm.
The designer is also recognised as one of the first to embrace computer technology as a design tool.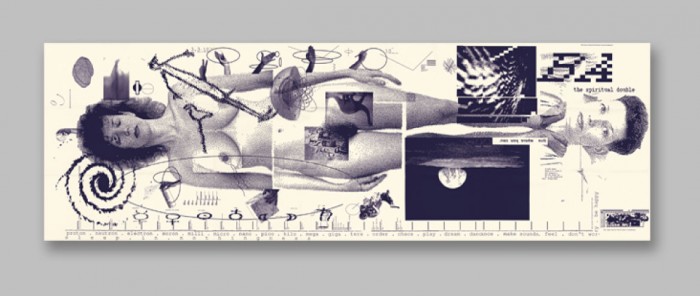 When Design Indaba spoke to Greiman during the AGI Open in Paris, she explained that her more classical education has actually allowed her to tackle ideas without creative boundaries. This is due to her ability to communicate one message through multiple forms of media.
Greiman, who also teaches at the School of Architecture in Woodbury University and at the Southern California Institute of Architecture, explores the use of graphic design in the built environment.
In 1984, while Greiman was head of the design department at the California Institute of the Arts, she successfully lobbied to change the department name from "Graphic Design" to "Visual Communication."
She did this in the hope that by changing the name, students would not feel restricted by the traditional tools associated with graphic design and would rather approach the subject through any visual method of communication.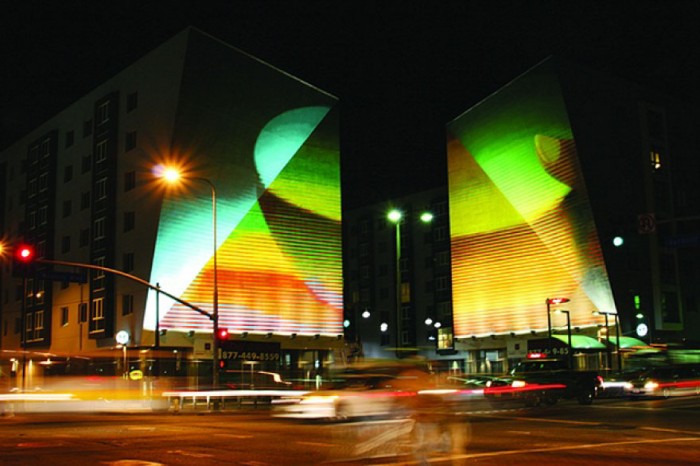 Her work, "hand holding a bowl of rice" is a video image in oil paint that was commissioned in Koreatown, Los Angeles. The artwork is spread across the walls of two buildings angled towards one another, and it creates a visual connection between the physically-separated buildings.
This work is an example of how Greiman expresses design through different and flexible mediums. "The challenge is really on the one hand being fluent in those languages of technologies and on the other hand, not burrowing into one tool, or one technology such that you have a mid-life crisis at the age of 30, you know, or 25," says Greiman.
She encourages designers to ask themselves, "How can you best get the best message? ... How can you create an information hierarchy? What are your ways of messaging?"
Greiman refers to the ability to use both technological and classical tools as "staying fluent." In this way, design becomes a language and in order to communicate with this language, it is necessary to be fluent in all its forms.