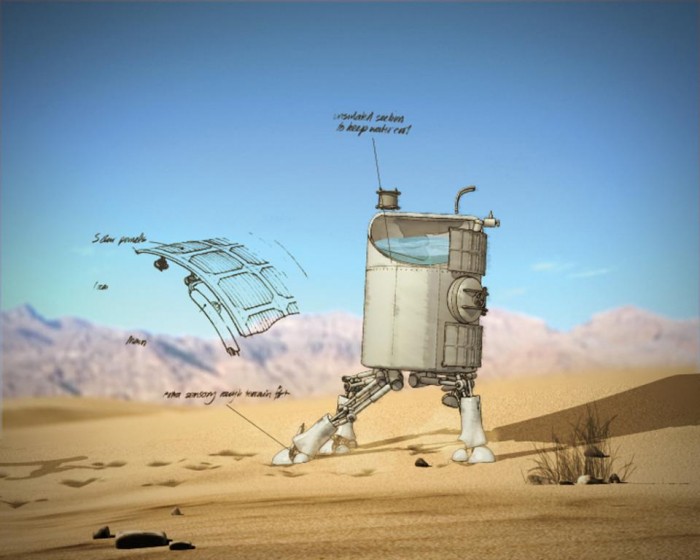 There was a time when the visual realm of the abstract and fantastical remained in the minds eye. These days however, with animation frames flickering faster than the blink of an eyelid and technology making animation appear more real than reality, our own imaginations are being given unprecedented leeway.
"Animation allows for the imagination to be brought to moving picture. Anything that can be created in the creative mind, no matter how weird or fantastical, can now be designed and made to move through technology," says Roger Smythe, managing director of multiple-award-winning animation studio Masters & Savant.
Smythe goes on to suggest that because animation allows for the imagination to be realised, the brain is encouraged to conceptualise even more creative and physically impossible ideas.
"The Design Indaba event promos for television are a perfect example of how animation brings to life the process of how the imagination of an inventor starts off at a fantastical point and soon develops the strange concept into usable products, such as the Kreepy Krawly. Alternatively, it can depict exactly how raw lumber can be crafted into furniture to boost an economy," Smythe explicates.
"Other concepts are as emotional as a women collecting pieces of her heart from men that broke it through her life, depicted in the recent Sissy Boy Jeans commercial, or as exciting as stone titans playing soccer, using Europe as a playing field," he goes on.
However, cultural relevance is also important, he emphasises. "It's a simple matter of your mind and the frame of reference being determined by the culture you live in. The very fact that we are African and that our entire cultural reference is based on the African experience, means that we design and animate a unique African imagination," says Smythe.
Smythe refers to the Good Hope FM Youth Day advertisement as an example, in which historical black-and-white images of freedom marches change into colourful moving images showing people dancing. "The changing culture of our society (and the reflective imagination) is illustrated in the animation on our television screens," Smythe concludes.
Watch the Talk with Roger Smythe