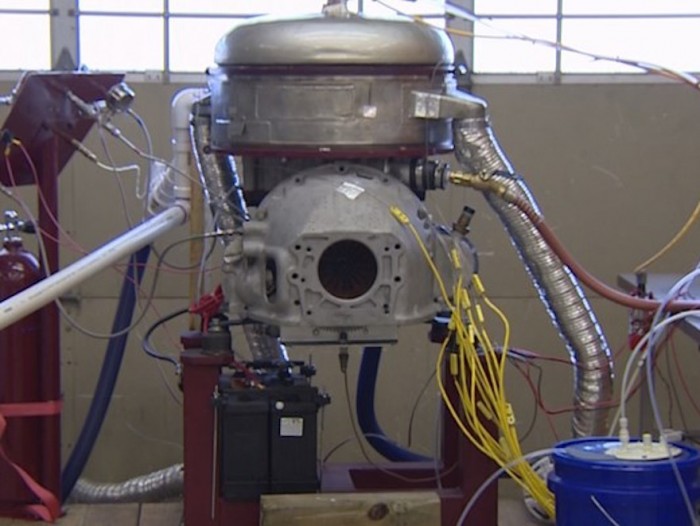 Josh MacDowell is using a 200-year-old technology to take the automotive industry into the future. (Photo: KENS)
American designer Josh MacDowell describes his new engine invention as so revolutionary that it will propel hybrid vehicles into the mainstream market. By using technology that was invented 200 years ago and adding modern hybrid equipment, MacDowell was able to create an engine that uses only 2.8 litres petrol per 100 kilometres.
MacDowell, studying at the Texas A&M University, obtained a Stirling engine from NASA. NASA experimented with Stirling engines in several vehicles in the late 70s and early 80s. During their research, the space agency was able to drive 100 kilometres on 4.9 litres petrol, but dropped the research following low demand because of low fuel prices. MacDowell took those Stirling engines and fitted them with hybrid technology to reach the impressive 2.8 litres per 100 kilometres.
The Stirling engine was invented in 1816. It is propelled by the exchange of hot and cold air, much like the energy exchange in a thunderstorm. The Stirling engine is capable of using roughly 50 per cent of the energy it produces. An internal combustion engine however, like the ones in standard vehicles, uses only about 14 per cent.
The American Patent offices have already patented MacDowell's designs and he plans to prove the efficiency of the engine when he drives across the United States. The Texas Transportation institute is also currently busy verifying his claims, paving the way for mass use in the future.