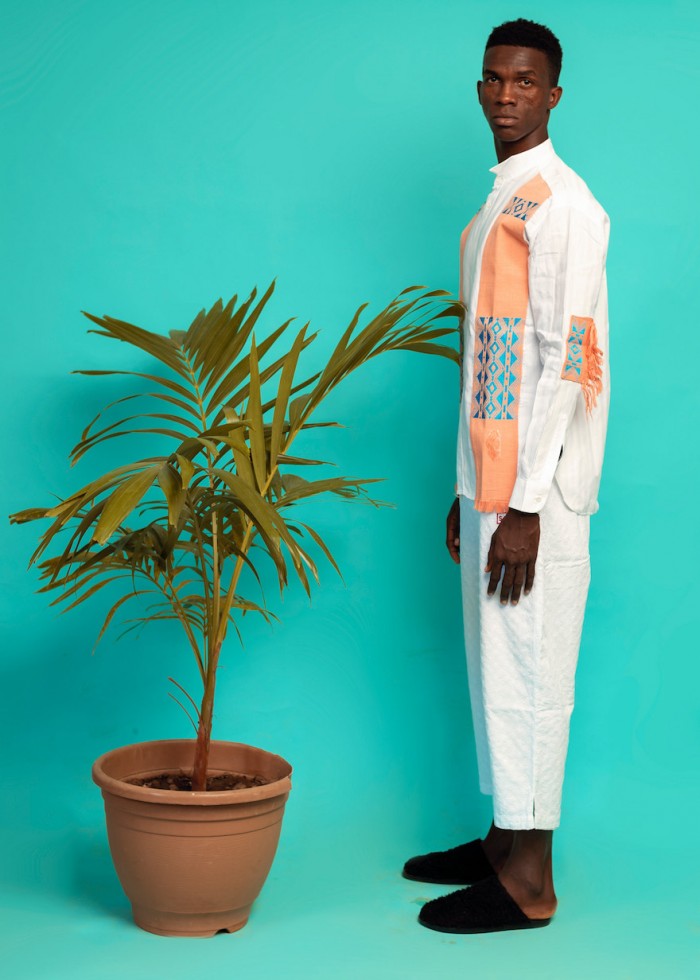 Driven by the goal of reducing fashion waste, Nigerian designer Dimeji Ilori of fashion brand Swish has created a range of garments from discarded items. Ilori's collection upcycles locally sourced vintage pieces from thrift stores and flea markets, as well as clothing bound for landfill.
"The collection was inspired by the idea of waste reduction," says the African fashion innovator. "Since our countries have become a waste land for the Western world, we have been left with excess clothing and apparel shipped in from developed countries. Only some of these abandoned, donated or thrown-away clothes are on people's backs, but most of them will end up in landfills, therefore polluting our environment."
The ability to create consciously and sustainably drives Ilori's collection. "The idea of creating quality pieces from discarded treasures is fascinating to me. The goal has never been to have 1 000 garments on sale. It is more about taking 1 000 shirts off the mountain of discarded and forgotten treasures, and creating 100 beautiful, well-made garments from them," he says.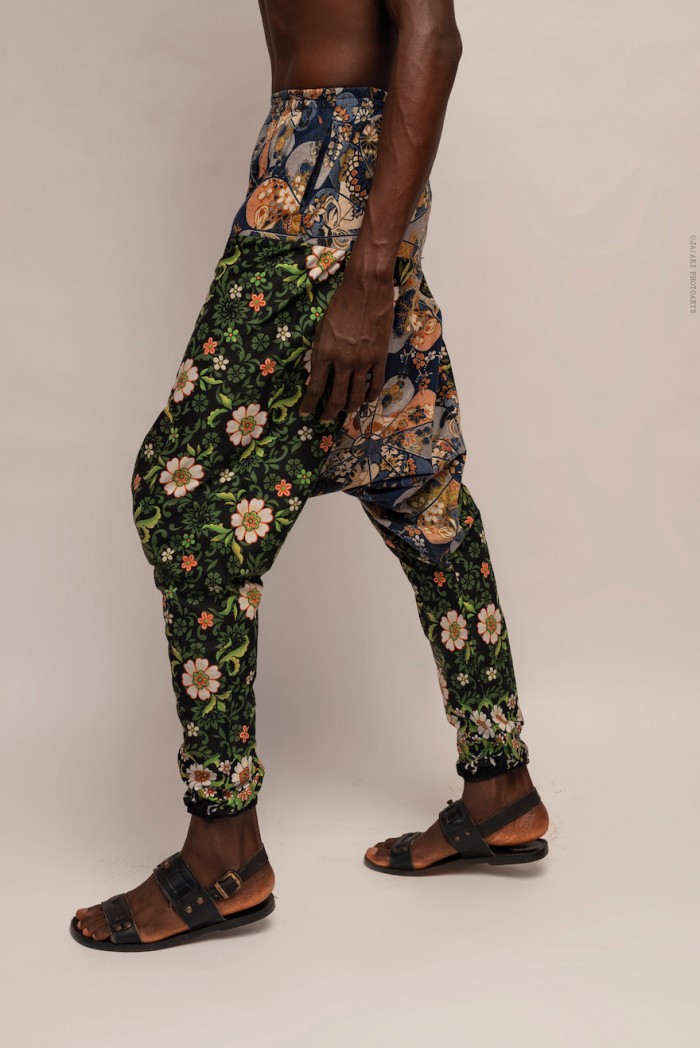 The Afrowaste collection plays on a fashion reality for much of the youth in Nigeria. "The typical Nigerian youth cannot afford an original designer T-shirt and jeans because they are expensive and many brands aren't available in the country. So walking the streets of Lagos you'll see many young Nigerians in neat second-hand clothing. Ranging from Levi's jeans, to Tommy Hilfiger sweaters and Nike sneakers or Converse All Stars. It is always a beautiful, chaotic mixture of foreign leftovers with new."
Afrowaste makes a feature of this blending of cultures and items. For example, Ilori will create pieces from leftover linen and polyester fabrics mixed with a typical Nigerian-owanbe-wedding-Swiss-lace as pants and pocket detail.
Even the shoes in the collection are a clever reimagining of discarded pairs. You'll also find traditional embroidery techniques used in some of the pieces as pocket and collar details. "We played around with some vintage handwoven Aso Oke fabric predominantly woven by elderly women in our community of Ilorin, in northern central Nigeria," he adds.
This colourful, playful blending of cultures and eras, illustrates the potential for beauty in the forgotten and discarded.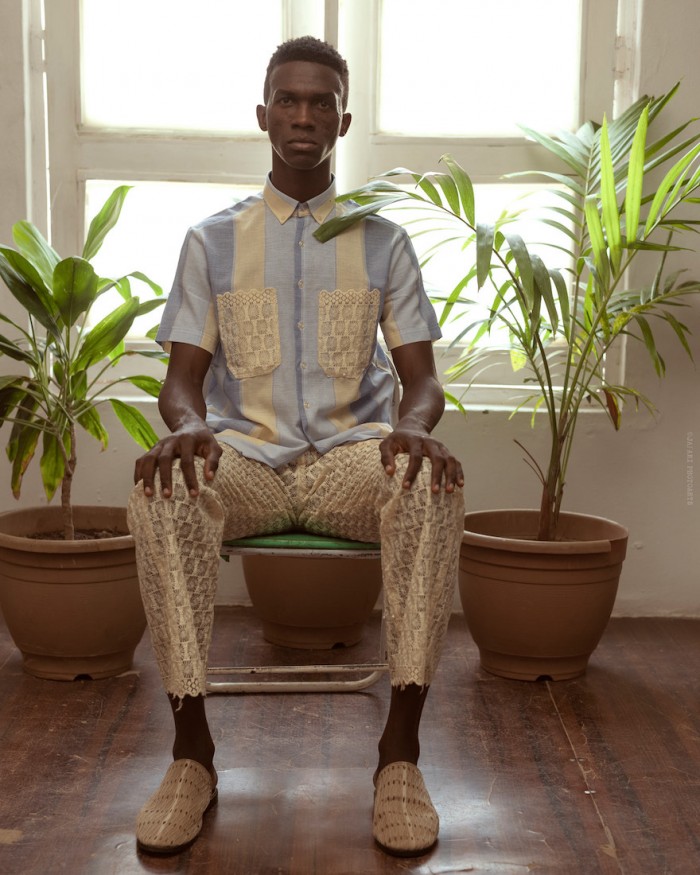 Credits:
Adedoyin Ejikinle
Yomo David
Ogunrinde Omotayo