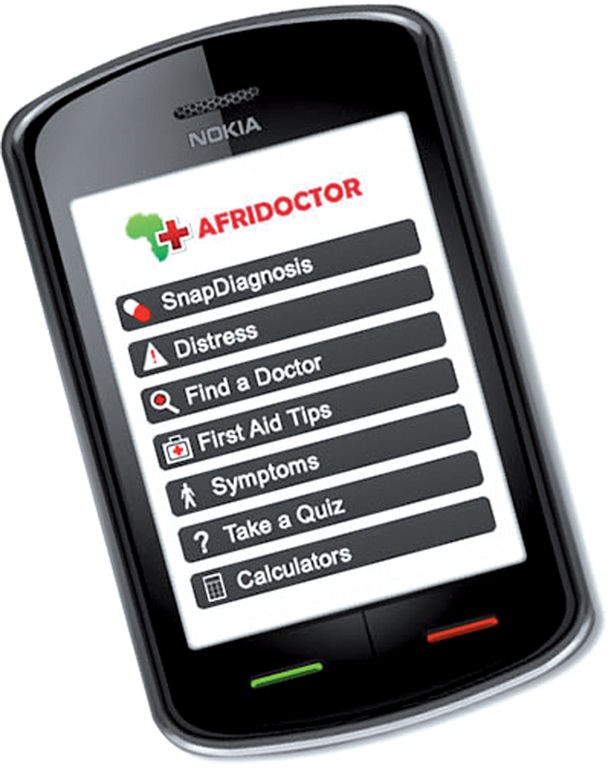 Africa's first personal mobile health clinic took first place in the Nokia Africa Calling All Innovators application competition. 20fourLabs, a division within Media24's digital arm 24.com, beat 125 entries to walk away with $85 000 for their Afridoctor entry.
This personal mobile health clinic is capable of diagnosing ailments with a snap of a picture, as well as finding a doctor and providing first aid tips no matter where you are in Africa. Headed by Werner Erasmus and Leonard Ah Kun, the team of specialists from 20fourLabs have created more than just an application. This tool has the potential to fill the gap in many African countries where there is a huge demand for basic health-related information.
"It's fantastic to see Nokia promoting application development in Africa through this competition and taking the continent's potential to have an impact on the mobile space seriously," says Ah Kun. "Afridoctor is a fantastic concept that serves as an excellent example of how mobile innovation can be used to educate and improve the lives of people in developing communities."
Since its official launch into the Nokia OVI store in November, Afridoctor has been downloaded over 5 500 times by users throughout the world. Nevertheless, developers are still working hard to expand Afridoctor and make it available to those who need it the most, as well as to upload the application to all compatible Nokia handsets for mass implementation.
The Nokia Africa Calling All Innovators competitions are a series of contests run by Nokia's OVI Store to create new mobile applications and content for Nokia owners. The contests seek to find innovators to create applications that are locally relevant to the region of each Nokia OVI Store.