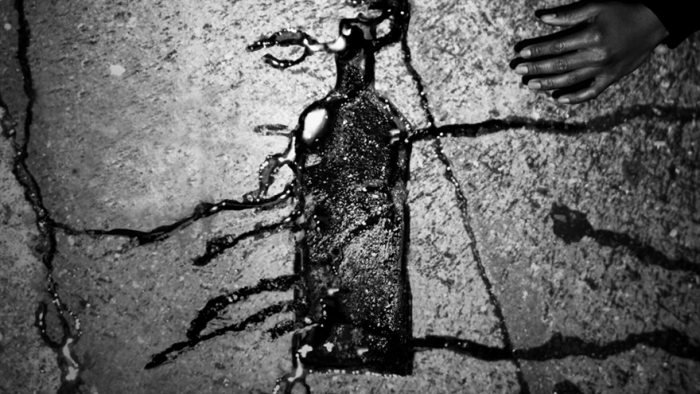 Hank Willis Thomas is a photo conceptual artist who works with themes relating to popular culture, identity and history. In his latest work, Thomas assembles pieces that take a critical view of the supposed "progressive" nature of American advertising and media. Ads Imitating Life is a collection of images that reveal the mechanics behind the glossy pictures used to sell a product (or an identity) to consumers.
Ads Imitating Life features artworks from previously celebrated collections of Thomas, namely Branded, Unbranded: Reflections in Black Corporate America and Unbranded White Woman. The combination allows for an in-depth investigation into the visual language strategies of ad campaigns and the cultural stereotypes in which they are rooted.
"Advertising plays on a society's hopes and dreams – it is through this medium that we can glimpse a collective subconscious. South Africa and the USA were founded on quintessentially 'male frontier mentalities'. Yet, today, both countries position themselves as a beacon of hope for many. In Ads Imitating Life, I expose the backwards attitudes that continue to pervade American advertising, undermining the neat narrative of 'progress' that countries like the US hold dear," says Thomas.
The series draws chilling parallels between representations of the black male body in contemporary advertising and that of two centuries ago, when the bodies of slaves were literally branded as objects to be owned and sold. Ads Imitating Life begs the question – how far have we really come?
The exhibition will be on show at the Goodman Gallery in Cape Town, South Africa, from 10 June to 1 July 2017. See Thomas's extensive portfolio including photographic and multi-media work here.