Food is not rational. Food is culture, habit, craving and identity.
– Jonathan Safran Foer, novelist
To some, cooking food is a simple matter of sustenance. For others, a diet is an emotional appendage, offering ballast or dictating mental reward. Many hold the view that food is an opportunity for art. Whatever else it may be, food and culture are inexorably linked. The dinner plate provides a look into regional practices and family traditions as they are passed on in the household kitchen.
Through cooking and eating, we all develop an understanding of food and a confident sense of our predilections. When cooking, it can take enormous determination to follow your own instinct, to work according to your own palate. The same rings true for designers – it is a game of trial and error that yields the greatest results. Now we take a look at some interesting projects where these two schools meet, with some tasty outcomes.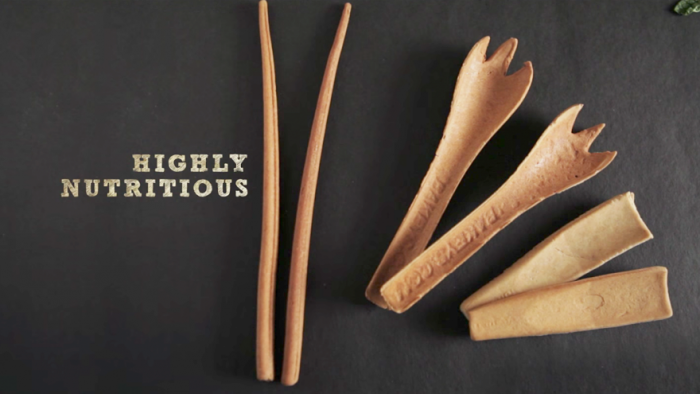 Edible cutlery: Eat with it and then eat it
When Indian innovator Narayana Peesapati noticed the amount of plastic cutlery that was being used everyday and how much the waste this caused, he decided to do something about it. See his experimental cultery designs. Read more.
Fodder: The bistro that turns eating into an agricultural act
The farm-to-table movement has had a massive impact on how small eateries distinguish themselves as modern, well thought-out businesses. Fodder is a new pop-up dining experience that aims to expand upon this concept. Read more.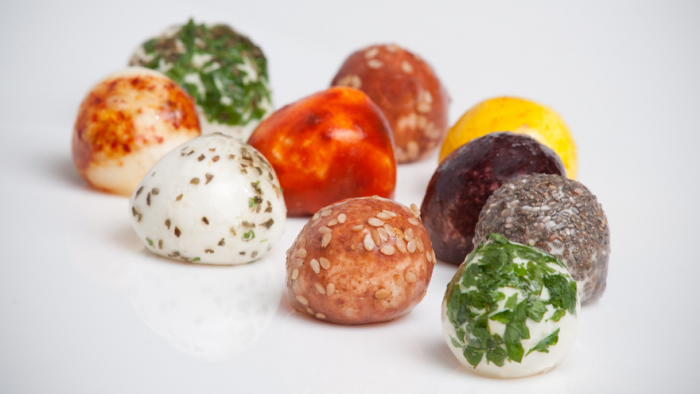 The WikiCell: Nature-inspired edible packaging
The WikiCell is a biodegradable, film-like membrane that carries different foodstuffs in small amounts. Its creators see it as an alternative to plastic and a totally 'green' way to transport and consume food. Read more.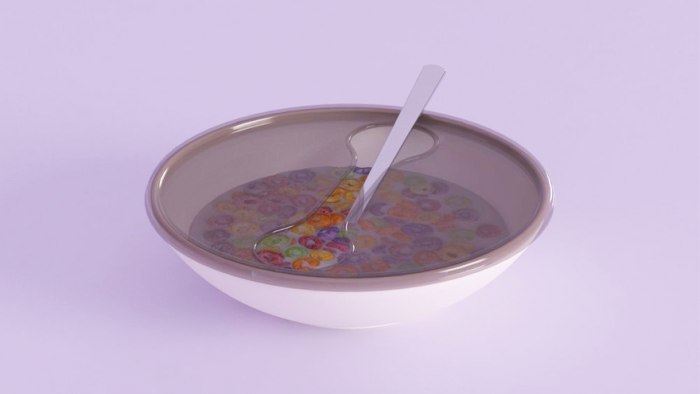 Portion Distortion: Manipulating bad eating habits with clever product design
Mexico-based creative agency Studio José de la O investigates how product design might impact our eating behaviour. The conceptual project imagines a series of objects designed to change unhealthy dietary habits such as our addiction to sugar, salt and overeating. Read more.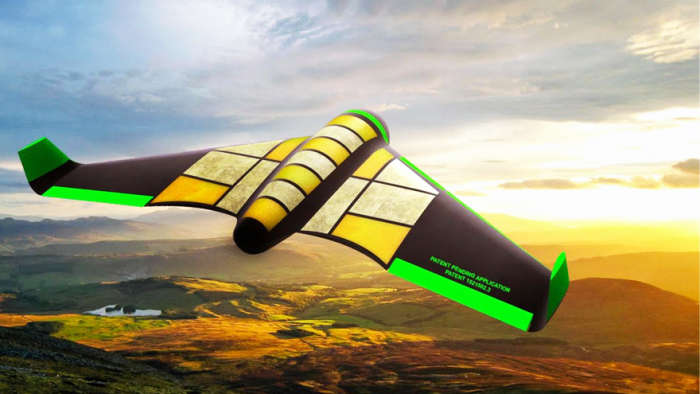 Pouncer: The drone you can eat
Delivering aid to disaster zones can be expensive and dangerous for the people involved. The Pouncer combines aerospace technology with food and agri-technology in its design, delivering emergency food supply to those who need it. Read more.