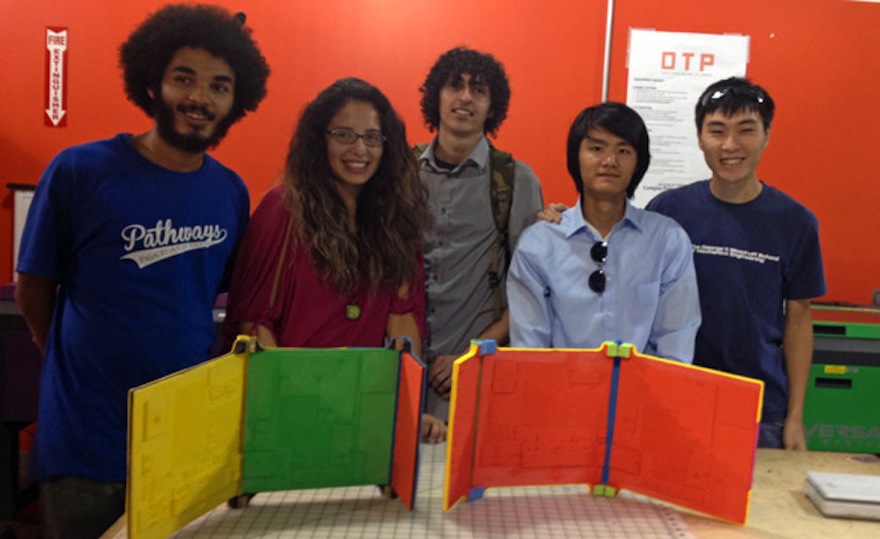 For the visually impaired, tactility is paramount. Without the sense of sight, touch becomes imperative in most aspects of communication and education and is an important tool in learning to understand objects and their relationships to their environment. Simply put, blind students learn visual concepts differently from their sighted peers. Now, following a two-year research process, 3D-printed, tactile map models are being used as a tool to aid visually impaired students in American schools.
Two years ago, researchers Joan Horvath and Rich Cameron connected Los Angeles educators Mike Cheverie and Lore Schindler – early adopters of 3D printers to create models for visually impaired students – with a group of Pasadena City College students who wanted a summer 3D printing project. They were ultimately tasked with creating a tactile map of an LA school that contained a large number of students who were blind.
It proved to be a challenging process. The team started by creating a public Google Group, where teachers could openly post suggestions for the map's design. After months of gathering data and considering the public's suggestions, they developed a design workflow that could easily be replicated by other school districts.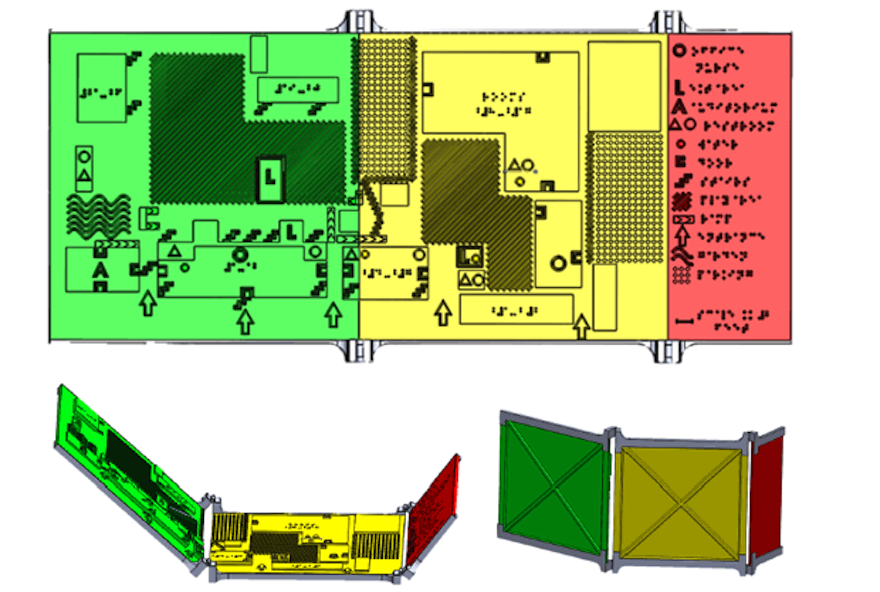 The team's final 3D-printed map is a foldable, portable and durable product with a side panel that identifies necessary features such staircases, bathrooms, and parking lots. A mix of abstract and physical information communicated via raised symbols, Braille and structure outlines, the map also makes important locations identifiable with a range of tactile textures, enabling the students to navigate the map via touch.
"Creating a model for a blind student is just an extreme version of making models for tactile learners who generally don't fare well with typical equations-on-the-whiteboard ways of teaching math and science," Horvath and Cameron explained TCT Magazine. "Creating a physical model requires a deep understanding well beyond what might be needed to squeak through a quiz. We also hope our Google Group will catalyse a new style of collaborative learning between student and teacher."