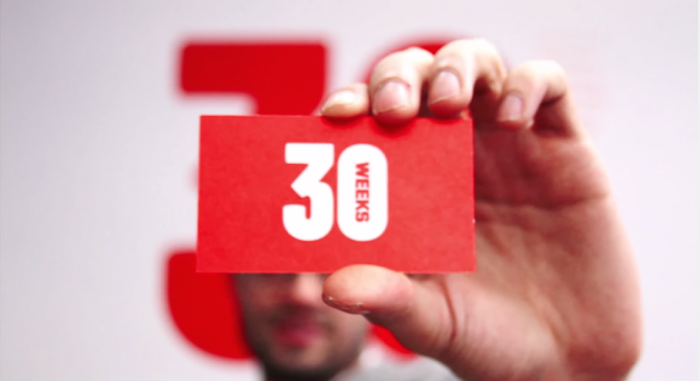 30 Weeks: A design and entrepreneurship programme powered by Google and Hyper Island.
Designers and creative start-ups looking to ramp up their businesses will get a supercharged hit of entrepreneurial training at 30 Weeks, an educational programme in New York created by Google, education company Hyper Island and the city's design schools – Parsons The New School for Design, Pratt Institute, School of Visual Arts and The Cooper Union.
Now in its second year, 30 Weeks is an experiment in transforming designers into technology founders, entrepreneurs and the kind of leaders that invent the future.
The programme was created to give talented designers the hands-on experience, mentorship and workspace they need to create their products and build their start-ups.
It is the latest acknowledgement from both design schools and business that entrepreneurial skills are vital in today's fast-moving economy. "The designer must learn through trial and error how to balance design talent with business skill to ensure a viable venture," write Steven Heller and Lita Talarico, co-founders of SVA's MFA Design programme in this think-piece.
30 Weeks will take students through a series of intensive courses in business, engineering and product design, with a stellar list of designers, engineers, CEOs, and venture capitalists offering lessons they've learned from the field.
Participants pay for the programme but that cost comes with an important footnote, says Vivian Rosenthal, founder of augmented reality platform Snaps who initiated 30 Weeks.
"Designers all come out of the programme owning 100 per cent of their IP, and that's very different from a lot of other incubator programmes," Rosenthal notes.
Interested? Applications are open till 10 June.
;
Watch the Talk with Steven Heller