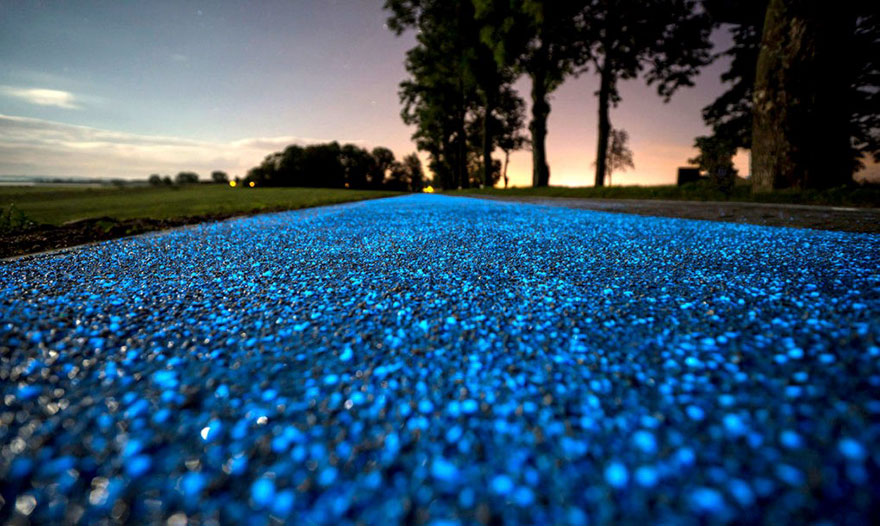 Cycling has become a hugely popular activity in Poland, thanks to the country's recent substantial investments in biking infrastructure. Now, a newly unveiled bike path located in the north of Poland – near Lidzbark Warminski in the Mazury region – that lights up at night and emits a ghostly blue hue is adding an even greater degree of safety, splendour and sustainability to the activity.
Installed by Polish Construction Company, TPA Sp. z. o. o. and inspired by the similar Van Gogh-Roosegaarde LED-light powered path in the Netherlands, Poland's new bike path presents a completely solar-powered solution. Emitting a bright blue glow that begins to illuminate as the sun goes down, the path is a beautiful and functional addition to the regions' streets.
For many Polish cyclists, bicycles are their primary form of transportation. This means that biking infrastructure needs to consider nighttime riders and aid in curbing pedestrian and cyclist accidents that are more likely to occur during these hours. However, because the financial and environmental costs involved in the provision of overhead lighting for bike paths in cities are so high, sustainable solutions like TPA's innovative path are crucial.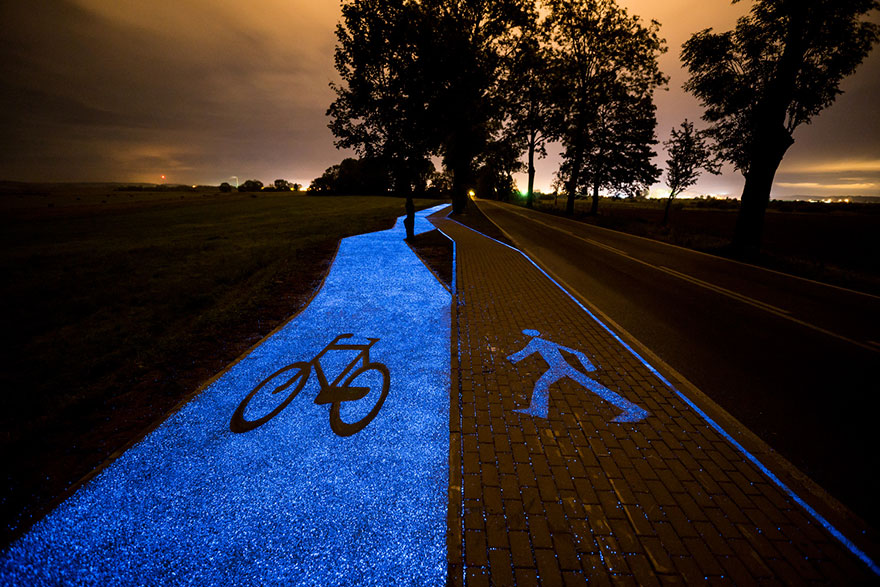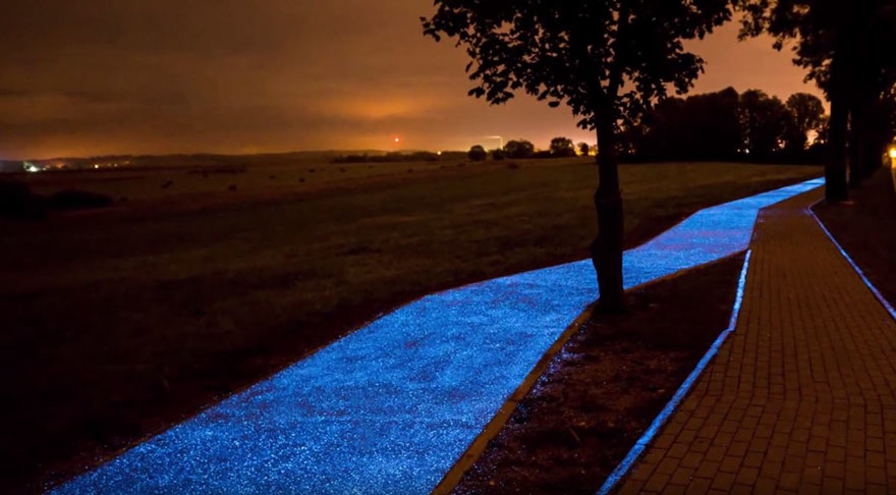 In an interview with ABC News, TPA President and CEO Igor Ruttmar explained how the technology behind the path incorporates the use of unique particles called luminophores. Integrated into the path's asphalt, these particles absorb energy from the sun during the day, allowing the path to draw on this energy and emit light for up to 10 hours.
"It illuminates a very bright blue," Ruttmar explains. "Which is gorgeous against the dark forest and river at night. The glow is a very nice compliment to the area's beautiful nature, lakes, small hills and countryside."
Only 100 metres long, TPA intends to observe how the cycle lane withstands Poland's winter climate before developing plans to elongate. For now, it is still in its testing phase but Ruttmar hopes that its environmental credentials and money saving-potential will lead to the technology being rolled out on a far larger scale.