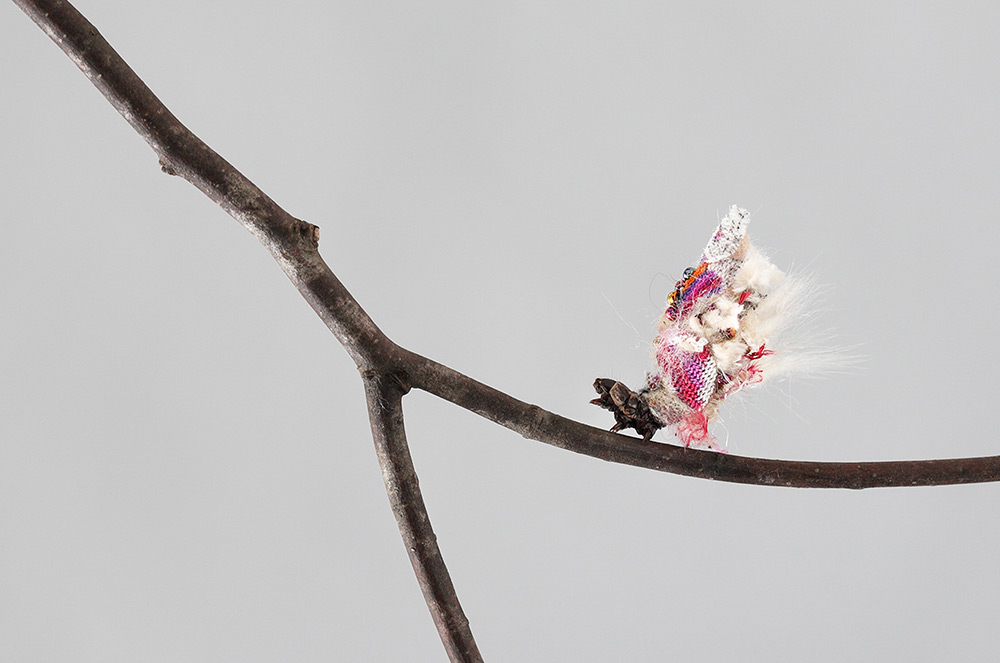 Bagworms are interesting little creatures. Found in almost every part of the world, they construct their protective cases from things like sand, soil, plant materials and silk. But Japanese artist Aki Inomata tasked them with something a little different. Based on a traditional children's game that the Japanese have been playing for years, she provided the insects with scraps of fabrics from already constructed garments, allowing them to fashion their cocoons into unconventional fabric habitats.
Called 'Girl, girl, girl', Inomata spent two years raising the bagworms and developing the project. After trimming textiles into miniature strips and cubes, closely mimicking substances natural to the bagworm's habitat, and depositing the torn fragments into a petri dish, the instinct-driven insects interwove the sections into soft shells, costuming themselves in a kaleidoscopic network of beaded, fuzzy, and patterned pieces.
Fascinated by the connections between animals and their environments, this isn't the first time that Inomata has worked with animals to create a set of visually fascinating works. Another project, called, 'Why Not Hand Over A Shelter to Hermit Crabs?' involved hermit crabs and their modified, 3D-printed domiciles. But 'Girl, girl, girl' speaks to a particular set of ingrained gender roles that cultures like Japan and many more are still desperately trying to shake.
Male bagworms leave their protective cases when they reach adulthood and become moths. Female bagworms, on the other hand, remain inside their casings their whole lives in wait for the males to return and breed with them. It's an interesting dynamic; one that can easily be linked to the lengths many women and girls feel they are forced to undertake in order to make themselves physically desirable to men.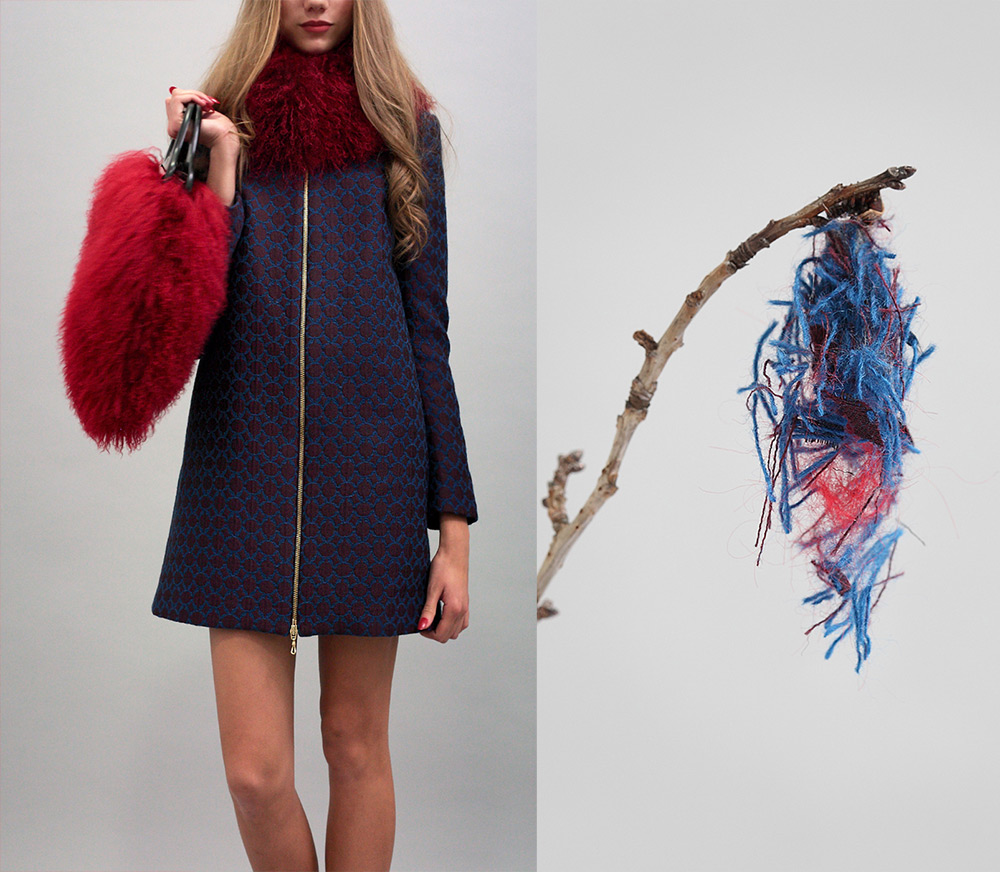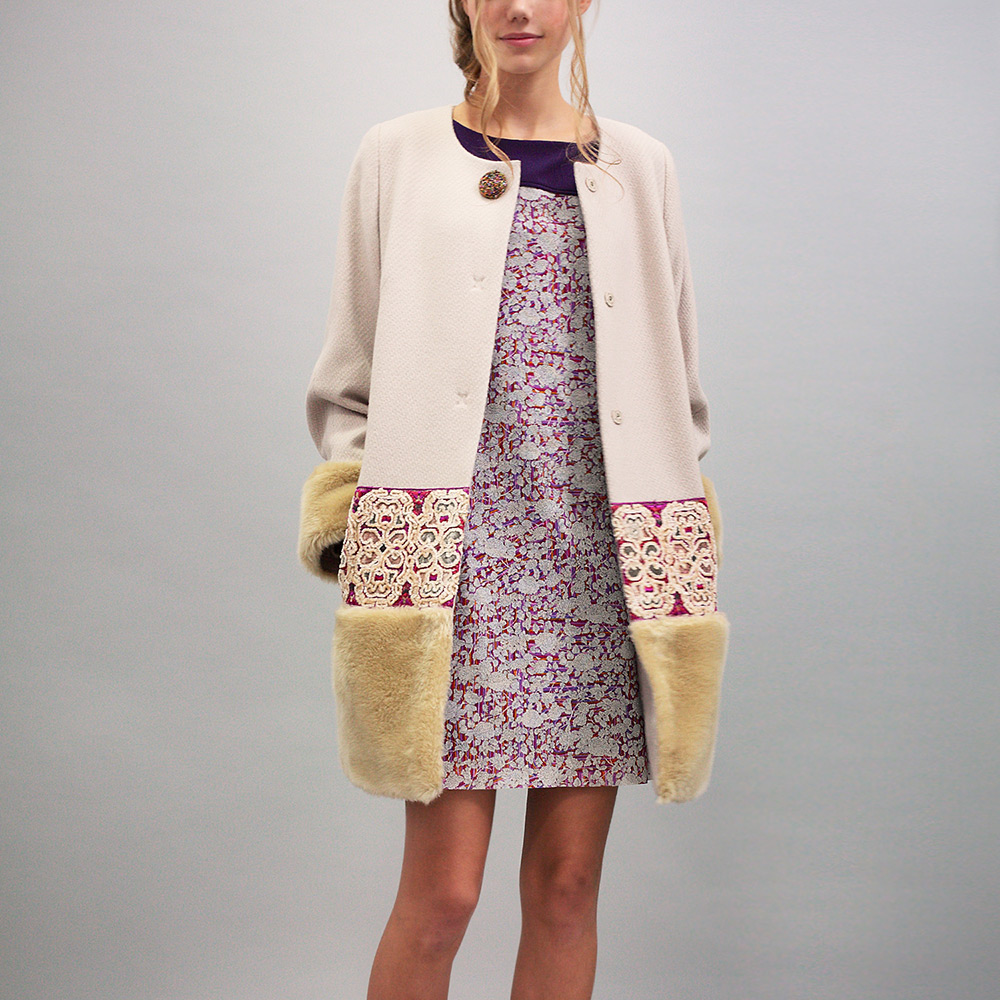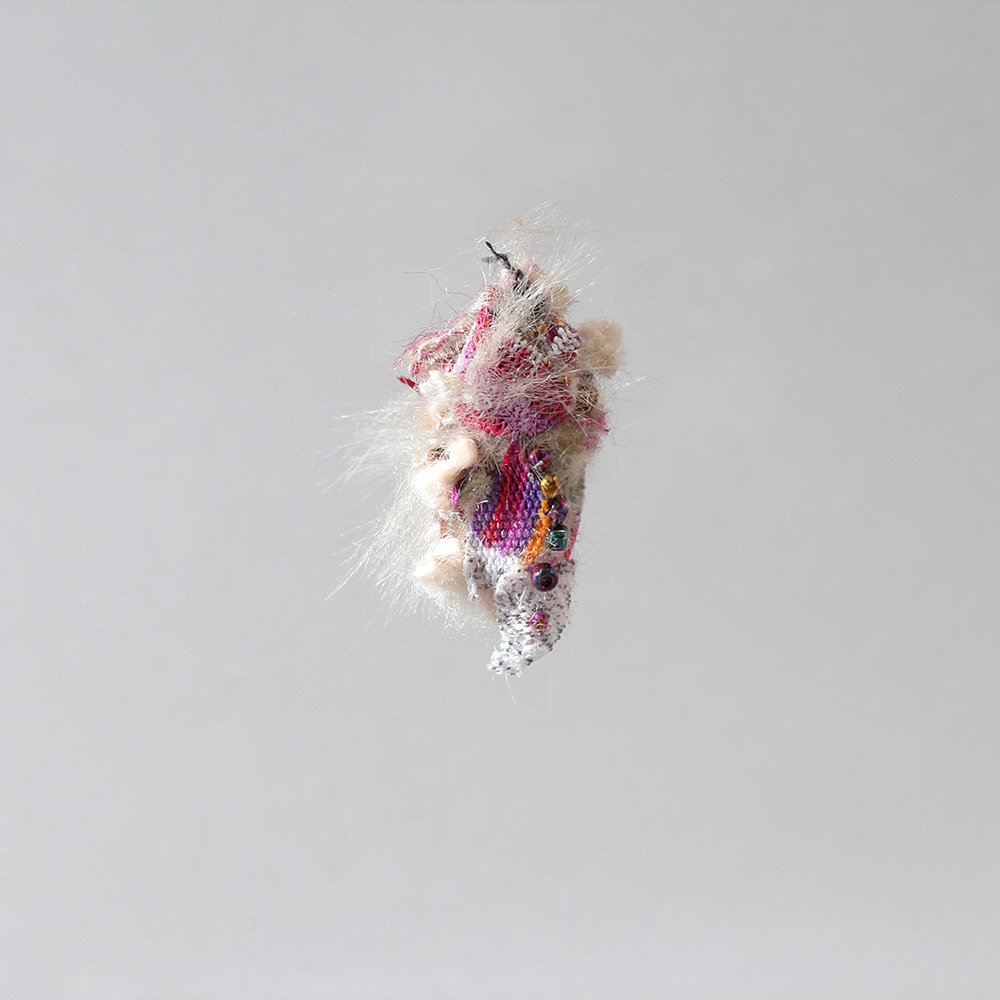 "For humans, it's a much more complex thing," she explained in an interview with Cool Hunting. "Generally speaking, for women here in Japan there's a lot of variation, a lot of accessories, clothing, nails, makeup, tons of shoes, purses, bags, etc. – far more than the guys here in Japan, who are not as accessorized. An obviously, it's for the woman to wear them for herself. She's enjoying the fashion. She likes dressing up, but also, it's to attract others."
Made specifically for exhibition within women's department stores, Inomata sees the project as a kind of commentary on how the reinforcement of gender roles contributes to the development of a culture of hyper consumerism. "Girl, girl, girl" highlights the connection between this and a seemingly endless, gendered pursuit of physical and aesthetic perfection.