"Can you feel its shape? Can you feel its temperature? Can you feel its form?" are questions leading Brazilian graphic designer, Kiko Farkas posed to the audience as they felt what was in a Design Indaba clad bag with their eyes closed.
When opening their eyes the audience realised that they were gifted a stone but not an ordinary one according to Farkas, who revealed the stone is over 500 years old.
"Can you imagine that this stone came to you after living for a long time in a riverbed or maybe inside a mountain," asked Farkas once again.
So, why a stone? The natural material that can be found throughout the earth links up perfectly with the theme of nature that lives within the designer's work. A project that showcases this is one that Farkas is famously known for, called the Sao Paulo Symphony Orchestra.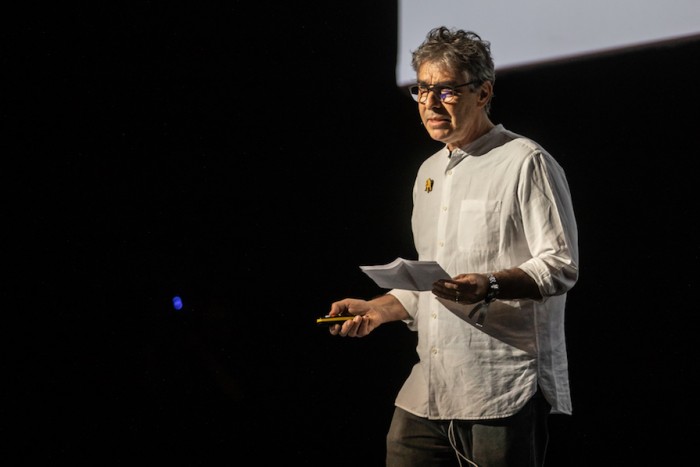 Under his company Máquina Estúdio (Machine Studio), Farkas designed over 300 posters for the foyer of Sala São Paulo Cultural Centre. Surprisingly, none of these posters conformed to anything to do with music: instead, he decided to create a visual explosion of nature-inspired images.
Farkas revealed that in the process leading up to creating the posters he challenged himself to not include anything music related.
"To not use any of the usual things connected to classical music. No composers and just things that could be interpreted visually. Like harmonies, like chromaticism, like melodies and silence," says Farkas.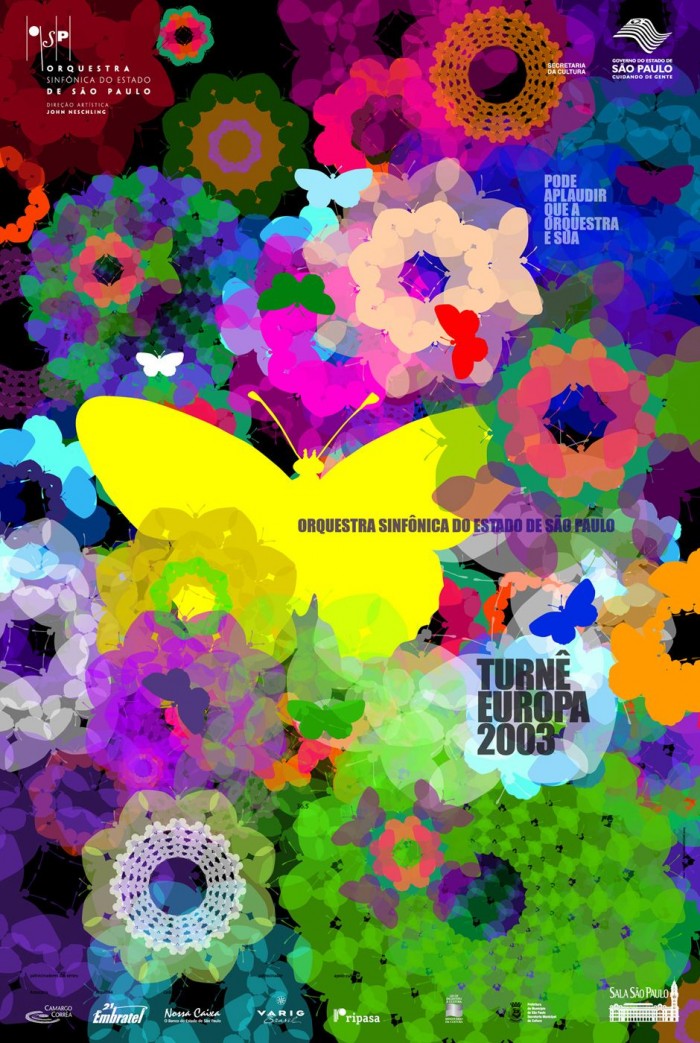 The designer ended his talk by explaining how nature inspired the poster he made specifically for the Design Indaba Conference. According to Farkas, the poster was inspired by two things: water and fire.
In this, he created a poster that combined these two elements. "The image is so touching and beautiful that along with the text it will pass the sensation of the magic only creativity can reduce in the poetic way I like to work," he explains.
Adding: "This poster is a result of my passion for the fire and the awareness of sensors that allowed me to capture this little lapse that passed over my eyes." Scroll down to view the full talk.
Watch more talks from Design Indaba 2019:
Faith XLVII on the power of collaboration
Shaina Garfield on how we can benefit the Earth after death