Inspiration can be found in the solutions presented in nature, says co-founder of strategic consultancy firm Tátil Design Fred Gelli. In this interview, Gelli talks about the values of sustainable design that lay at the foundation of the firm's success and the principles of shared value that informed the firm's design of the branding for the Rio 2016 Olympics and Paralympic Games.
Gelli says the 3D logo sought to express the extraordinary nature of the Brazilian people. "The most important decision that we took was to create a 3D logo," he explains.
"This opened a lot of space to create products, to create installations," he says, adding that the logo is more human than anything else. "It represents how we greet people in Brazil."
Gelli believes it's time for brands to invest heavily in a shared-value model. "To buy space to talk about yourself is something of the past," he explains.
Instead, Gelli says brands should use their money to generate value for the consumer and the company.
Watch the Talk with Fred Gelli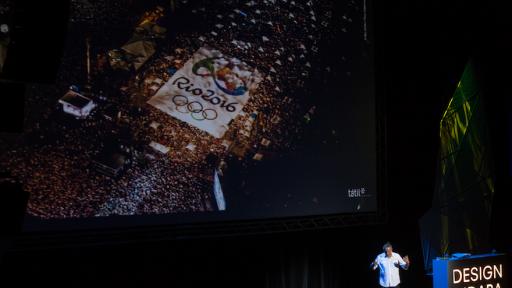 Talks
• Duration: 00:33:33
•
4 Aug 16