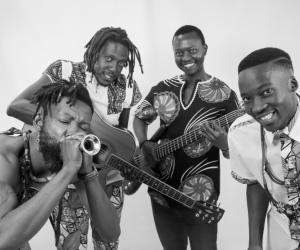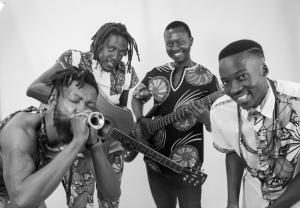 Standard
Born in Mzimhlope, Orlando West Soweto, Lerato Lichaba is a self taught Guitarist who began his journey with the guitar at the age of 16 years at the historical Uncle Tom's Hall in Orlando West.
In March 2014, Lerato founded the Urban Village. It is a musical motion of sound fused by urban and rural influences based on society's daily survival, struggles and joys.
The band is made up of young, self-taught and experiential artists from Soweto, Johannesburg. The Urban Village sound can be described as South African folk music layered with electric, funky acoustic melodies and a blend of traditional influences.
The Urban Village music encourages and motivates, entertains, and awakens cultural and traditional consciousness. Moreover, the music content encapsulates day-to-day personal and societal experiences echoed with teachings by the elderly.