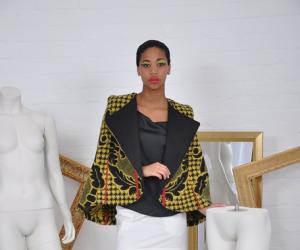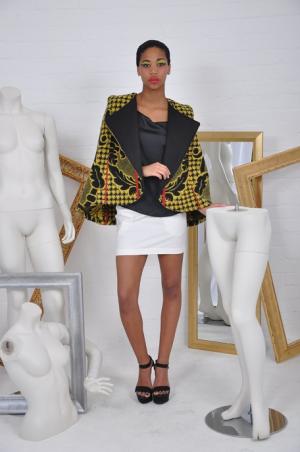 Standard
Thabo Makhetha Designs is a female-run fashion design and manufacturing company that was established in 2009 by Thabo Makhetha. The label caters to the stylish and discerning woman through their ready-to-wear collection of cocktail, evening and bridal wear.
The design house is best known for their award-winning and highly acclaimed pret-a-porter range of winter capes inspired and made from traditional Basotho blankets, known as Kobo Ea Bohali or Kobo by Thabo Makhetha, which are a modern take on the traditional Basotho blankets. These were originally showcased at Design Indaba Expo 2013 as part of the Emerging Creatives programme for that year.
The Thabo Makheta brand has been honoured with the 2014 Impact Award for Design by Arts and Culture Trust of South Africa, and most recently their "Classic Starburst" Kobo coat was nominated for the 2016 Most Beautiful Object in South Africa (MBOISA) by Elle Editor-in-Chief, Emilie Gambade.