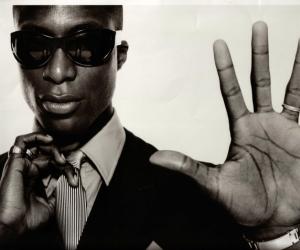 Speaker
When ordinary people need a suit, they tend to head for ordinary tailors. When Samuel L Jackson or Matt Damon need a suit, they go to Ozwald Boateng.
Boateng discovered his talent for tailoring by accident when helping his then girlfriend produce a fashion show. In the intervening two decades, he has set about rewriting contemporary perceptions of men's tailoring. Boateng's international sales base includes venues such as Selfridges (London) and Les Galeries Lafayette (Paris).
"The worst mistake you can make is wearing an ill-fitting suit." This sage bit of advice comes from Boateng, the first black tailor to hang out his own shingle on Saville Row, the fastidious epicentre of London's centuries-old craft of men's tailoring. His striking sense of form is meticulously complemented by a deliciously bold sense of colour.
Boateng is on the advisory panel for the Africa is Now exhibition at Design Indaba Expo 2014.