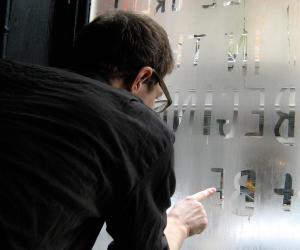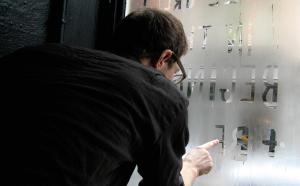 Speaker
Nicholas Blechman is the art director of the "Week in Review" section of the New York Times. He began working with the New York Timesin 1997, and developed the "Op-Art" feature, a space for artists and cartoonists to contribute their own observations, independent of any article.
Blechman published, edited and designed nine issues of the award-winning political underground magazine NOZONE. Rallying a coalition of designers, illustrators and comic strip artists from around the globe, NOZONEprovides a place for social critique through art. Themes have included "The Idea of Nature", "Special Destruction Dispatch", "Utopia/Dystopia", "Poverty", "Work" and "Empire" (Princeton Architectural Press, 2004).
He is also principle of Knickerbocker Design, an award-winning graphic design and illustration firm in New York City. Knickerbocker Design's clients include Greenpeace, Glimmerglass Opera, Harper Collins, Housing Works, Little Brown & Co, The Nation, Penguin Books, Simon and Schuster, and the United Nations. Blechman's illustrations have appeared in numerous publications including Newsweek, Wirtschaftswoche, the New York Times Magazine, McSweeney's, GQ and Dwell.
He is the author of Fresh Dialogue One: New Voices in Graphic Design, Nozone IX: EMPIRE and 100% EVIL.