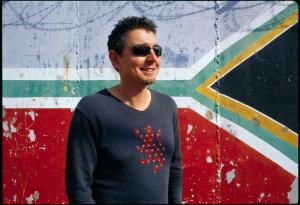 Speaker
Mike Schalit began his career by failing as a rock musician. In 1982 he tried again at TBWA Hunt Lascaris and emerged as John Hunt's deputy in 1991. In 1994 Schalit co-founded Net#work with Keith Shipley, where he is currently creative chief.
Described as a "creative activist" Schalit has led Net#work to become South Africa's most creatively adventurous agency, winning the SA Ad Agency of the Year four times. Schalit himself has been voted the most influential person in SA advertising three times by the Financial Mail and ranked South Africa's top creative director for the past 10 years.
Schalit was the first South African to chair an international festival when he acted as Clio Chairman for Print in 2004 and the youngest inductee into the South African Adveritsing Hall of Fame. In 2007 he was part of the team to receive South Africa's first Cannes Outdoor Grand Prix for Nedbank's solar-powering billboard.