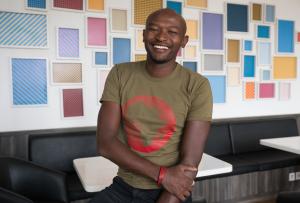 Speaker
Mark Kamau is a user experience designer from Kenya who believes that design is the most powerful tool for social and economic change. He works as the User Experience Design Director at Kenyan start-up, BRCK.
BRCK is an innovative technology company focused on connecting Africa to the internet.
He's worked with companies like ideo, Google, Microsoft and iHub, leading startups in roles including UX strategy and architecture, design thinking, information architecture UX research and physical space design. Mark also founded the first open HCD lab in Africa, the iHub UX lab.
Book your Design Indaba Conference 2018 tickets.