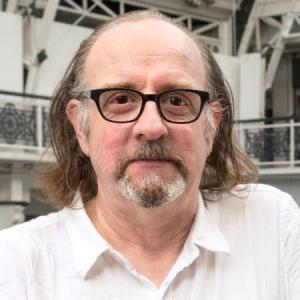 Speaker
Malcolm Garrett is a pioneer of television graphics, technology and thinking.
At college, Garrett designed classic record sleeves for punk and new wave bands such as the Buzzcocks, Duran Duran, Culture Club, Simple Minds and Peter Gabriel. As design director of Assorted Images, the first graphic design studio in London to adopt totally digital tools, Garrett produced a range of highly influential graphic identities, exhibition designs, television graphics and print designs.
Having worked with Bob Cotton and Richard Oliver on their definitive document Understanding Hypermedia, Garrett became conversant in the complexities of design for interactive media. While with AMX, he created unique design for clients such as Barclays, British Telecom and The Woolwich.
Garrett's wealth of experience, coupled with an irreverence true to his early punk roots, has earned him a privileged place amongst England's cultural, digital and design community.