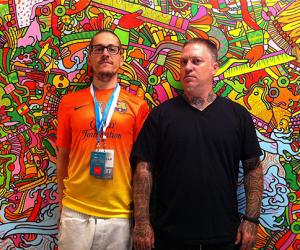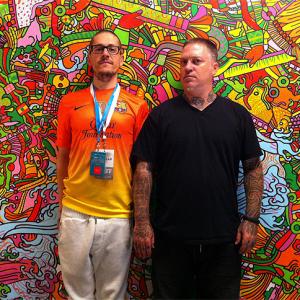 Speaker
Using technology and computers as a medium since 1995, he has been working on many personal projects: www.joshuadavis.com (his main site), conceptual project www.once-upon-a-forest.com, and others, including praystation, cyphen and dreamless.
His clients include Volkswagen, Nike, Sony, Motown Records, Barneys New York, Puff Daddy, Bad Boy Entertainment, Universal Records, Atlantic Records, HBO, Canon, Nokia, Charles Schwab, JP Morgan & Co., Merrill Lynch, New Riders Publishers, and many, many more.
Davis was named one of the Ten Most Creative People by the IPPA (Internet Professional Publishers Association), and was the winner of the 2001 Prix Ars Electronica Golden Nica in the category Net Excellence, the highest honour in international digital art and design. He's exhibited his interactive works at the Tate Modern (London), the Ars Electronica (Austria), the Design Museum (London), le Centre Pompidou (Paris), the Institute of Contemporary Arts (London), PS.1 Moma (New York), and many others.
He has written a best-selling book, Flash to the Core: An Interactive Sketchbook (2000). He is a professional designer and creative thinker, and spreads his time among between with clients, travelling the world speaking at conferences and workshops about his inspirations and motivations, building his own creative projects, and teaching as a professor at the School of Visual Arts in New York City.