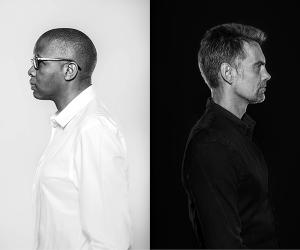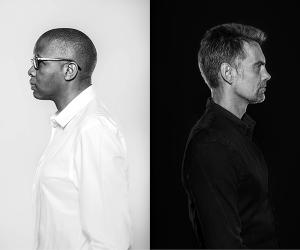 Speaker
They are the dynamic team responsible for Joe Public's meteoric rise to creative prominence over the past eight years – one of South Africa's largest independent communication groups.
Marais grew up in Somerset West and after matriculating in 1986, joined the army. Two years later, in 1991, he entered the Ruth Prowse School of Art where he completed a diploma in graphic design. After eight years and a string of awards, he opened the doors to Joe Public with his founding partner, Gareth Leck.
Dyeshana is from Mdantsane Township outside East London in the Eastern Cape. At the age of 11 he enrolled at Selborne College as one of the first non-segregated students. After matriculating in 1998, he studied graphic design at Peninsula Tech in Cape Town, where he fell in love with writing. After three years at FCB, he was headhunted by Joe Public to join their Johannesburg team in 2006.
As a team, the duo live for the purpose of growth, whether it's for their business, employees, clients like Nedbank, Jet, Clover, and Nike, or ultimately the country.
Building a better South Africa is a personal goal for Marais, who founded and chairs One School at a Time, an NPO intent on creating an exemplary educational system.
Equally passionate, Dyeshana was a major advocate for creative equality and representation during his time as chairman of The Loeries, South Africa's premier advertising showcase.
With their hearts set on campaigns that inspire social change, like Brother's For Life, Zazi and One School at a Time, they are striving to create a beautiful world together through creativity.