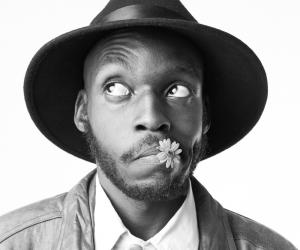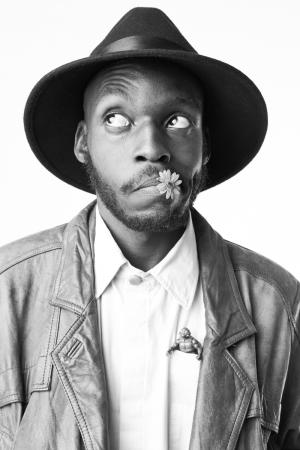 Standard
Itani Thalefi aka Itai Hakim is a performance artist, poet and musician whose overall artistic output intends to reimagine and recreate the tradition of Black folklore and storytelling in a contemporary setting. The stories he's most interested in understanding are ones that engage the postapartheid transition – past, present, future – and how this manifests in choosing what we retain and what we discard moving forward.
Former member of the duo 8 Bars Short which was featured on London based SBTV's Road to South Africa Short Film Series in 2015, Itai shifted his focus to new collaborations and his solo work whose musical output does not fit comfortably into any genre, but could best be described as folksoul.
His performances are curated by a novel voice with an ethereal quality that pours out into beautifully haunting lyrics, which narrate tales of the forgotten elders, their exiled offspring, love and loss in his native venda and xitsonga accompanied by a playing style hybrid between afroblues and indiejazz expressed through a plucking style unique to traditional folk guitarists creating a soundscape that at times feels new and old at the same time.
Returning to his theatre and poetry background, a recent performance at the Berliner Festspiele (Ubu and the Truth Commission), interrogated the meanings associated with historical truth and freedom alongside the myth of the rainbow nation and the efforts towards reconciliation in South Africa. Recently Itai Hakim performs with Modise Sekgothe as poetry duo Children of the Wind having completed a European summer tour through France, Germany and the UK with The Brother Moves On. Using art as a tool for social activism is central to Itani's process, regardless of artistic medium, mode of transmission or performance outfit, he is currently preparing his debut EP 'Ntodeni', which in venda means 'look for me' as his official offering due for release in 2017.