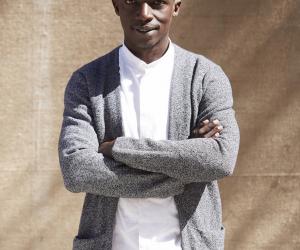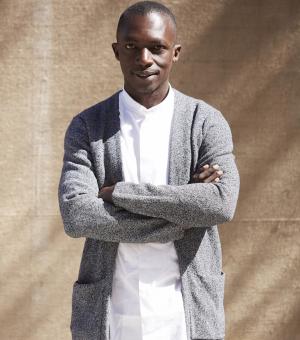 Speaker
From 1991 to 1993, Diabaté interned at architecture firms in Côte d'Ivoire (Goly Kouassi), the United States (Devrouax and Purnell) and in France (Jean Nouvel et Catani) where he took part in the "Cité Judiciaire de Nantes" contest.
In May 1994, he joined the SAU Guillaume Koffi office as architect intern, only to come back in 1995 as architectural projects manager.
In 2001, Issa Diabaté became Guillaume Koffi's partner with the creation of Koffi & Diabaté Architects.
A Member of Côte d'Ivoire's Order of Architects (CNOA), Diabaté also evolved in the design world. His work has been presented at Senegal's DAK'ART Contemporary Art Biennale (1998 laureate), and at the exhibitions ABIDJANOW (ARCHIBAT Event - Abidjan, Côte d'Ivoire).
Issa Diabaté has been appointed Knight of the Order of Cultural Merit in Côte d'Ivoire.
Having been a speaker at Design Indaba, Diabaté returns to our stage this year one of the ten African designers who worked with us and IKEA on the ÖVERALLT collection.