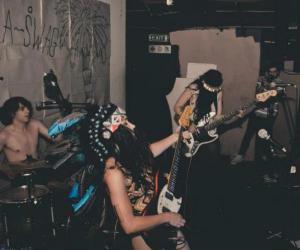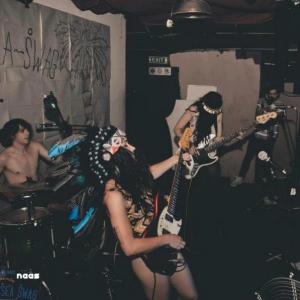 Standard
Something new and totally exciting upon the Cape Town alt.music scene comes in the form of a two feisty brunette babes and their drummer, interested only in making your very soul jump and shake in time to their infectious, salty, sultry-punk rawk stylings. And it's about time we had something like this in Cape Town!
Loud, melodic and impossibly good looking, this band is truly a breath of fresh smoke on the South African music scene. Asked to describe their own sound in a recent interview, the band (comprising members Bear Trap, Fuck You and Pussy Slap), chose "the sonic equivalent of stroking a fluffy German shepherd-sized cat while it eats you alive, starting with your genitals," and "like when someone blows an airhorn in your face at six in the morning." Having witnessed this band performing live on several occasions previously, we might tend to agree with at least one of those descriptions. Which one? We think that you will just have to make a special effort to get along to their Design Indaba Music Circuit performance to find out for yourself. We feel that the band would want it to be this way.
If that sounds like your kind of fun, do not miss them at Aces'n'Spades Bar in Cape Town on Wednesday 27 Feb at 21:00.