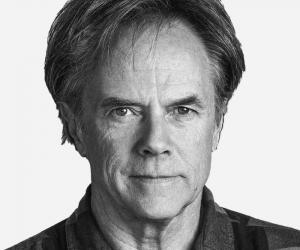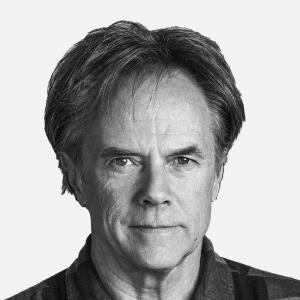 Speaker
American graphic designer, art director and surfer David Carson is best known for his innovative magazine design, in particular for Ray Gun magazine, and experimental typography that has been widely imitated and which influenced an era of graphic design.
Carson's company has offices in New York and Los Angeles. Their work for cultural, corporate, music and other clients has been recognised by the New York Type Directors Club, American Center for Design and ID magazine. Graphic Design USA Magazine (NYC) listed Carson as one of the all-time five "most influential graphic designers of the era", alongside Milton Glaser, Paul Rand, Saul Bass and Massimo Vignelli.
Carson's work has been published in over 150 magazine and newspaper articles around the world, including Eye, Idea, The New York Times, The Guardian, Metropolis, Domas, Wired and Émigré (who, by the way, devoted an entire issue to his work). A feature in Newsweek magazine said of Carson: "He changed the public face of graphic design."
He has worked with William Burroughs on a short film, designed the packaging and the photography for Nine Inch Nails's The Fragile CD (and tour), designed a 500-page book of Marshall McLuhan's writings and served as art director for Quicksilver clothing. Past clients include MTV, David Byrne, Ray Gun magazine, Surfer magazine, Transworld Skateboarding, Burton Snowboards, Rusty Surfboards, Giorgio Armani and Fox Television.