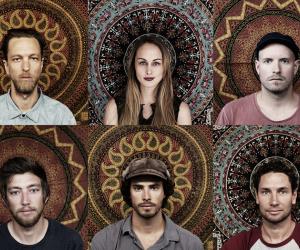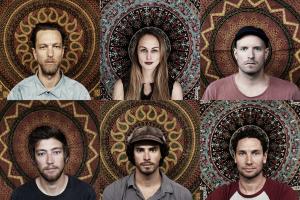 Standard
Bilderberg Motel first came about as a meeting of minds and a shared passion for '60s music and psychedelic rock 'n roll but soon morphed into something a little further with each additional member bringing something new to the party. Some brought the blues, some brought folk, some brought country and some brought punk. The end result of this somewhat complicated recipe is a sound they call Americana, a sloppy mix of various genres stemming from their revivalist intentions.
As a band Bilderberg Motel has built their fanbase the old-fashioned way, by gigging. They started off as an acoustic act with Trish the tambourine player holding down the rhythm section. But as their sound grew they hooked up with a drummer and took off from there with word of mouth bringing new people to every show. Within a relatively short time they've amassed an impressive CV of gigs at festivals and venues like The Assembly, The Waiting Room, Mercury Live and Rocking The Daisies and have recorded two EPs, the first being a rough acoustic collection of their first songs and the second a five-track live recording done at Kill City Blues with George van der Spuy.
Bilderberg Motel intends to keep winning new fans from the stage while building on its body of work by continually working on new tracks and exploring the sounds that got the band started in the first place. Sometimes sweet and sometimes snide, this is an unashamedly inappropriate salute to generations of real music.
Download Bilderberg Motel's EP here: www.bilderbergmotel.com