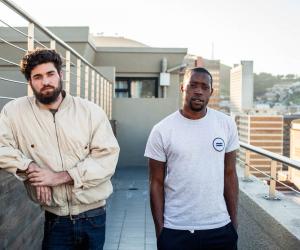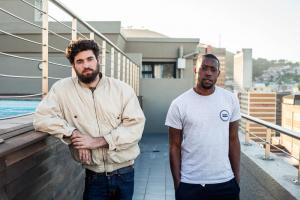 Standard
In February 2016 producer David Migwalla and guitarist/vocalist Dylan Fine agreed to a once-off collaboration. A week later they decided they'd both organically stumbled upon something they were looking for musically and Beat Sampras the duo had taken its first step.
Soon to follow was their first self-title, eight track E.P exploring the marriage of two different musical approaches with Migwalla's solid and melodic production and Fine's soulful and sensitive guitar and vocal lines.
In one year as a duo Beat Sampras has burst onto the scene playing CTEMF, Rocking the Daisies first ever hip-hop stage, the Red Bull Music Academy Weekender and Cape Town and Joburg shows with the great Freddie Joachim and the Mellow Orange Crew (USA). 2017 has also been an eventful for the duo playing alongside Soulection's own Joe Kay (USA), Evil Needle (FRA) Hanna Faith (UK) as well as Masego (USA). The duo also had the privilege of playing at Oppikoppi for the first time.
"Bridge 23" represents a celebration and documentation of their first year together and a maturation and growth of a sound fusing hard-hitting bass and beats with the sensibilities of Rnb and Jazz. Since the release of bridge 23 the duo have been hard at work writing and recording their next release C.M.F.R.T (pronounced comfort)
Beat Sampras musical impact goes beyond the short time they've been operating and what a relatively small yet growing social media following would suggest, yet the originality and strong direction of the duo projects a bright future.