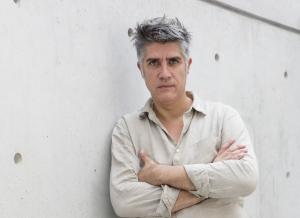 Speaker
Alejandro Aravena is a Chilean architect who graduated from Catholic University of Chile in 1992. He continued his studies of Theory and Art History in IUAV in Venice. In 1994 he established his own practice, Alejandro Aravena Architects.
From 2000 until 2005, he taught at Harvard University, where he founded the Do Tank ELEMENTAL with Andrés Iacobelli.
Founded in 2001, ELEMENTAL's work stands out for engaging in projects that range from housing to public space, from objects to buildings, covering a wide spectrum of interests. Aravena is the principal director of ELEMENTAL, which he runs with partners Gonzalo Arteaga, Juan Cerda, Victor Oddó and Diego Torres. 
Their unbiased approach to a given question enables the office to enter fields they haven't explored before, generating an original contribution to people's quality of life.
In 2010 he was granted membership as an International Fellow of the Royal Institute of British Architects. He also curated the 15th Venice Biennale, and in 2016 he received the Pritzker Prize.
The Prize is awarded annually "to honor a living architect or architects whose built work demonstrates a combination of those qualities of talent, vision and commitment, which has produced consistent and significant contributions to humanity and the built environment through the art of architecture.