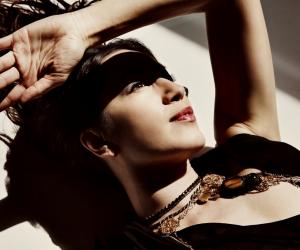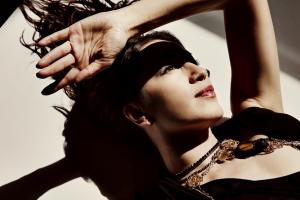 Standard
10SUI (Tracie Storey) is a DJ/producer who has been described by Stanton Warriors as "adding feminine charm and electronic soul" to the dance scene. 10SUI has played at some of the world's biggest festivals, such as Burning Man and Sonar, and alongside some of the world's finest DJs including Josh Wink, Funk D'void, Freeland, Roots Manuva, Bomb the Bass and Coldcut.
Not content to just stand behind the decks, 10SUI has produced remixes for Natalie Walker's No-one else release, Neotropic Magpies single and her Bring Forth Ya Booty track, which features The Ragga Twins.
During Summer 2009 at London's award-winning music festival weekender, Get Loaded in the Park and South West Four, 10SUI showed off her TV presenting skills interviewing over 30 bands and DJs such as Royksopp, Orbital, Pendulum, Roni Size & MC Dynamite, Sneaky Sound System, Tom Middleton, Sasha and Digweed to name a few.
Evolving her skills in the music industry is exactly what 10SUI has always been about with her music at its core. Heralded as the "first lady of breaks" and exploding across the globe when breakbeat hit the scene in early 2000, she made a yearly trek to Australia playing at Vibes on a Summers Day, Good Vibrations tour, Delirium, Summer Dayze along with club appearances at Home Sydney.
10SUI currently has a radio show on Samurai FM called "Tweakin" and has previously produced specialist radio sessions for features on Radio 1, Kiss 100 & Ministry of Sound.
Currently producing a collaborative track for the Holotronic project, she has also produced live content for Neotropics Live show and produced video content for her Tilt collective project.