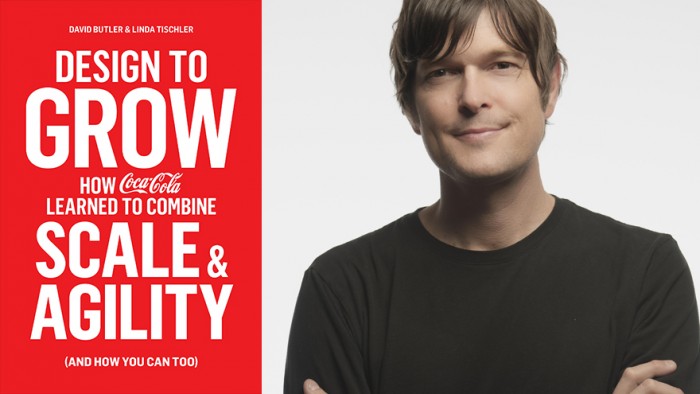 In "Design to Grow", David Butler (pictured) and Linda Tischler write that attention to detail at every level of the organisation is crucial to scale a mass-produced design.
When a company gets the details right, you don't have to be a designer to know a product is good – it just feels right. When companies are able to do this at national or global scale, their products often become iconic or classics – symbolic of the highest level of quality in their category. Chanel's No. 5 Parfum, a Porsche 911, and the Eames Lounge Chair are all products that manage to cross cultures and geographies and rise above their peers to symbolise the best of the best.
Most of the time, great design means getting the details right.
The stitching on a handbag, the sound of an engine, the placement of a button on an app. When every detail is considered, the whole experience feels good. None of this happens by accident; everything must be designed to work that way.
Charles Eames himself once said, "The details are not the details. They make the design. Eventually everything connects—people, ideas, objects. The quality of the connections is the key to quality per se."
If you own an Eames Lounge Chair, you know exactly what he meant. Today's version has been essentially unchanged since 1956. Its two curved forms interlock in a way that is unmistakable and difficult to copy. However, it's not just the way it looks that makes it unique. It's one of the most comfortable chairs in the world. These are the details that, together, make it a classic.
The secret behind such iconic products from Louisville Slugger bats, to even Amazon's 1-Click Ordering, is that the company behind them has designed these products in a way that these details don't change. They are locked down, held sacred and secure. As these companies have scaled over time, including manufacturing and distribution all over the world, every element remains consistent. You can buy a Porsche 911 in Beijing or Boston, and it will be essentially the same.
That's the key: You must understand the critical details that make your product unique – the specific things that people love – and then codify them so that they remain fixed over time and across geographies.
Once you do this, it's time to standardise as much as possible. Standardisation helps a company plan, resource, predict, and ultimately, grow consistently. Everyone moves in the same direction. That creates massive efficiency.
But how does this work?
Standards create a common language and clear direction.
Standards are all about reduction. They make big problems easier by taking the decision making out of the process and replacing it with a few easy-to-follow steps. This is really helpful when a company begins to add a lot of products, people, cultures, currencies, regulations, languages, and so on. Standards create a common language for everybody in the company.
David Butler is the vice-president of innovation and entrepreneurship at The Coca-Cola Company, where he is responsible for managing the Coca-Cola Founders platform and early stage startup portfolio. In 2014, Forbes included Butler in its 'Executive Dream Team'.
Linda Tischler is an award-winning editor at Fast Company magazine, where she writes about the intersection of design and business. She was a founding editor of Fast Company's design website, FastCoDesign.com
"Design to Grow: How Coca-Cola Learned to Combine Scale and Agility (and How You Can Too)", published by Simon & Schuster, is available from Amazon.
Watch the Talk with David Butler