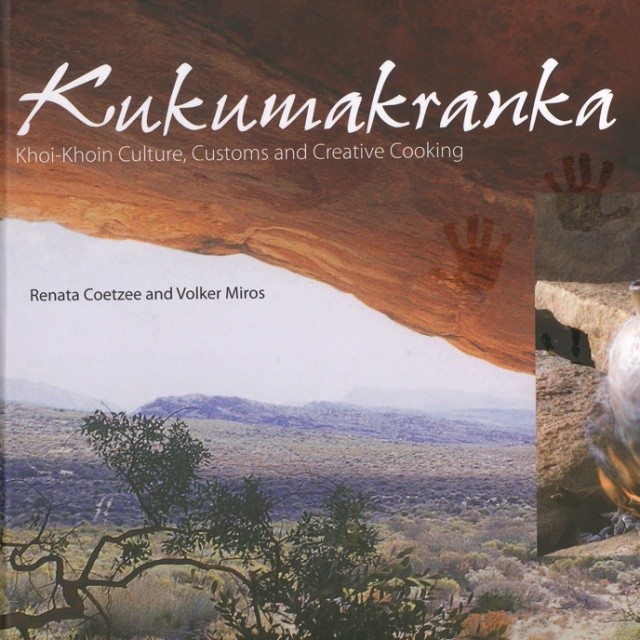 Kukumakranka: Khoi-Khoin Culture, Customs and Creative Cooking is a shortened and highly informative version of an extensive scientific study on the culinary culture and customs of the Khoi-Khoin.
As South Africa's oldest food culture, the Khoi-Khoin had ingenious ways of finding and preparing food. Their culinary traditions, cooking and eating utensil, dress, music and dwelling places reveal something of the sophistication of this group.
The book by Renata Coetzee, who spoke at the Toffie Food festival in September, and Volker Miros (published by Lapa) is a delightful look at various aspects of this precolonial culture, from how they went about hunting and fishing, to preparing and storing the food.
Mouth-watering recipes are found alongside gorgeous photographs of areas that were traditionally home to the Khoi-Khoin, together with information about edible plants, kitchen rituals, the Khoi-Khoin language and stories about their lifestyle.