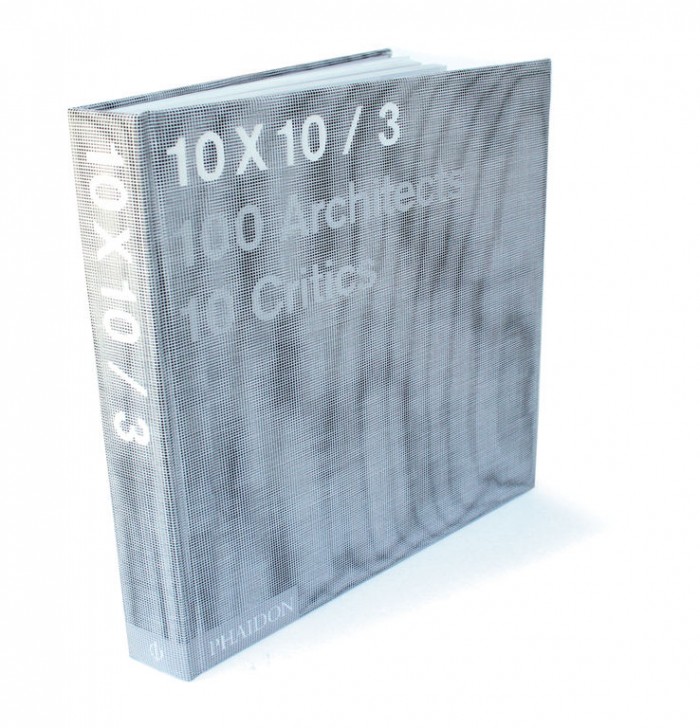 10x10/3
Change breeds innovation: As technologies evolve, the limits of possibility are continually pushed and lines blurred between architectural design and artistic skill. Nowhere is this more evident than in Phaidon's third release in the "10x10" series, which once again goes on a globe-crossing foray into contemporary architecture to document some of the most breathtaking and structurally intricate designs.
10x10/3 follows the same successful formula as its predecessors: 10 internationally prominent critics choose 100 architects who they believe have had a profound impact on the course of architecture. Within this framework, the architectural tome includes hundreds of designs, some of which are already built while others are in various stages of completion. Thomas Heatherwick, Klein Dytham architecture, REX and MAD Office are just some of names featured.
At the same time it features artistic and theoretical designs for those who are looking to the future of architecture. With detailed illustrations of these creations, each architect or studio is accompanied by text from one of the critics establishing who they are and the nature of their work. Although structured alphabetically, take the time to jump around and explore the distinct originality breaking away from imitation.
As you dig deeper, building on each architect's fundamental principles, one becomes aware of how the beautiful and functional can work together, how being green will continue to underpin architecture and how the theoretical can't stay that way for long. An up-to-the-minute commentary on contemporary architecture, 10x10/3 is also a word of warning that the only inevitability is change.
Watch the Talk with Thomas Heatherwick