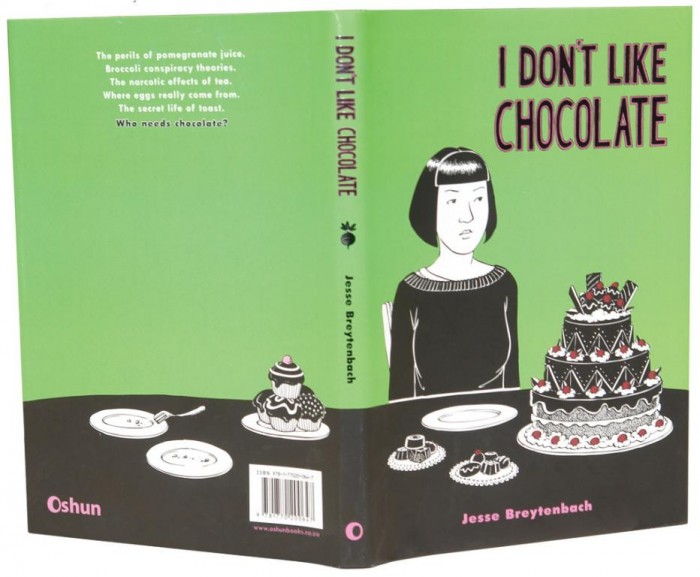 Jesse Breytenbach's graphic novel I Don't Like Chocolate is somewhat odd. Not only is the title disturbing – I mean who does not like chocolate – but the content and presentation of this book is quite bizarre. Written in the form of a comic book, every story relates to food from a different slant.

For instance, a two-page spread explains how one bite of food mixes with your saliva, drops into your tummy and eventually enters your intestine – the illustration depicting the process left a bad taste in my mouth! Of course, there are more palatable pieces such as the characters' obsession with chocolate and their shock that a friend does not share their craving (how is this possible?).

Witty comments such as the main character's refusal to drink pomegranate juice after realising that other people like it as well: "I refuse to eat lifestyle accessories!" made me laugh. Prefer listening to both sides of the story? Find out how a piece of toast feels when you carelessly slice it in half!

Part hilarious, part stomach-curdling, I can't make up my mind about this book. What I can tell you though is that it's very different from other fiction books (mainly because of its layout) and is worth taking a look at.