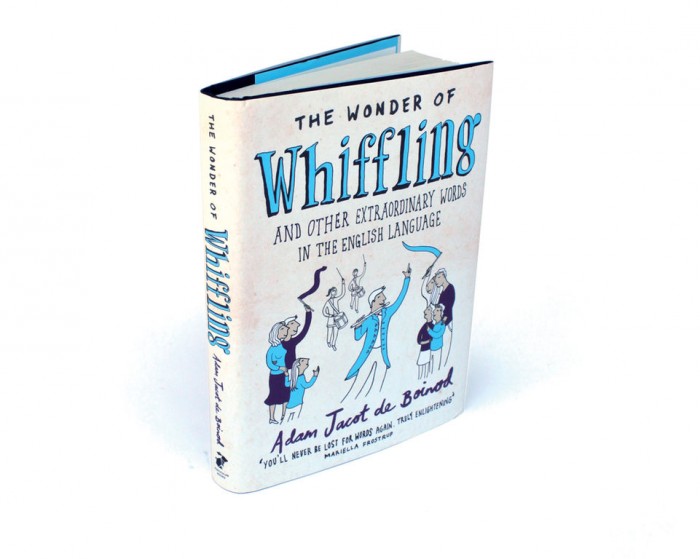 Penguin Books
The Wonder of Whiffling is a truly entertaining read. Published by Penguin imprint Particular Books, author Adam Jacot de Boinod takes a plunge into the world of words and pulls out some decidedly interesting lexis.
Boinod's word journeys are delightful and intriguing to read. For example, did you know that "cold shoulder" (Medieval French) originates from when a chateau guest was served a cold shoulder of beef instead of hot meat as a hint that he had overstayed his welcome?
He also writes about how the English language acted as the bridge between two people. For instance, during WWII all mail was opened and read by the official censor, so soldiers wrote acronyms of places on the back of envelopes to convey secret messages to their lovers: HOLLAND – Hope Our Love Lasts And Never Dies; BURMA – Be Undressed Ready My Angel; and, my favourite, MEXICO CITY – May Every Kiss I Can Offer Carry Itself To You. Oh, what a beautiful language English is…
And how malleable it is to our modern times. Take "digerati", which according to Boinod, was been coined to describe those who claim to know everything about PCs and the internet. Or "disemvowel", when vowels from a word are removed in emails or SMSes (gr8) – no guts involved, just modern script.
After reading this book, no reader can say that they are at a loss for words – rather it will be coming out of your "FA Cups" – UK slang for a person with protruding ears!