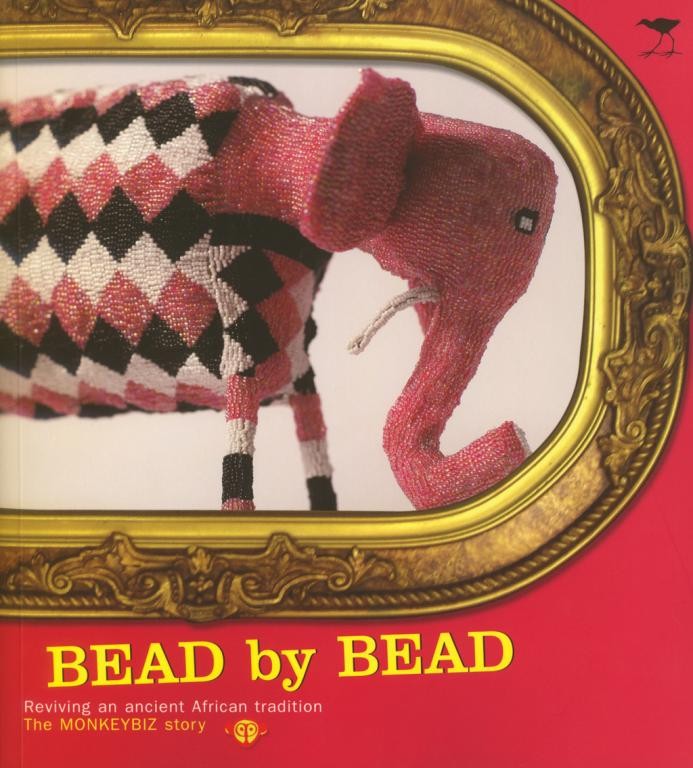 Bead by Bead presents the uplifting story of Monkeybiz's success, from original lightbulb moment to the beacon of social upliftment it is today. Besides the written history by Dion Viljoen, an upbeat, exuberant layout complements the 50-page full-colour gallery of some of Monkeybiz's most quirky beadwork. Indeed, the overblown scale of the photographs makes the beaded surface almost tactile and the artistic buoyancy even grander than pop art.
Of particular poignancy, the book goes on to introduce a number of the Monkeybiz bead artists, who are photographed in their homes, alongside their personal beading achievement and an account of how their participation in Monkeybiz has changed their lives. Employing more than 450 beaders, mostly women who were previously unemployed, the Monkeybiz difference is significant. Since its inception in 2000, Monkeybiz has also expanded to incorporate skills building, an HIV/Aids clinic, medical tests, crèche facilities and many other support components.
The book is endorsed by a range of people, including Archbishop Desmond Tutu, international designer Donna Karan and, even, inspirational author Deepak Chopra.