Thandiwe Msebenzi, an artist and photographer, began posting a series of pictures accompanied by texts on Instagram during lockdown in 2020. The series, titled 'Radical Makazi' (makazi means aunt in isiXhosa), follows the titular character who is inspired by Msebenzi's aunt, her own stories and those of other women.
Told through a series of short narratives separated into chapters, 'Radical Makazi' documents the nuances of living during Apartheid as a black woman.
Between 28 July and 10 September 2022, the 'Radical Makazi' project will be exhibited for the first time in its entirety at Blank Spaces gallery in Woodstock, Cape Town. Chapter One, accompanied by exciting news from Msebenzi, will open on 11 August 2022.
Design Indaba spoke to Msebenzi about the origins of 'Radical Makazi'.
1.How did the project start?
A photographer missed creating during lockdown! It all started with Instagram posts featuring pictures of myself reimagining my aunt's life. I wrote small captions telling a story, and people began commenting and starting conversations. It was a body of work about history, belonging, love, resistance, and black women living in multiple worlds seamlessly that deserved to be seen and read.
2.Where does your aunt's story begin?
She was born in the Eastern Cape but left home at 12 to move to Cape Town with her father. He married a Muslim woman, and she was then raised by this family – speaking Afrikaans and passing as coloured in District Six. As a bubbly person, she lived life to the fullest as a back-up singer. She was not politically involved like my mom and her other sisters who were youth leaders, instead, she resisted in nuanced ways. Who is my aunt in one line? I have an image in my head: she was dancing on top of a fire.
3.How has her story inspired Radical Makazi?
Storytelling can reimagine someone's life in images. Radical Makazi embodied my aunt, but other women as well – it's a fictional story. I wanted to honour the people by whom this work was inspired.
Radical Makazi gets involved with two different men: Henry and Sophitsho. Henry is a young coloured man – she's 17 and he's 21. Henry learns about her as a Xhosa girl. She gets pregnant. She's a smart city girl – she knows she's carrying a biracial child, so she leaves Cape Town in 1977 and moves back to the Eastern Cape, where she goes back to a farm and has a mixed-race baby. When the baby becomes a toddler, it is taken away by the department of race relations. This was also Inspired by my father's aunt who had multiple mixed-race kids with her employer that were taken away from her.
I also recorded my grandma's own journey when she left the Eastern Cape for the first time to find her child (my aunt) who had gone to Cape Town as a short film. It becomes a life-changing journey for her – she had to get a passbook, then have a job, then permanent residence. One day my mom – her second daughter – came to visit. She was living in a shack, but she didn't want to live like that anymore and wanted to get a house. In the movie, both stories play alongside each other, and I used their voices instead of mine.
4.How has portraying Radical Makazi changed you?
She's the opposite of my personality! She's given me confidence I didn't know I have. I'm quiet and reserved and I don't really show my body, but when I embodied her, I started appreciating my beautiful spiritual relationship.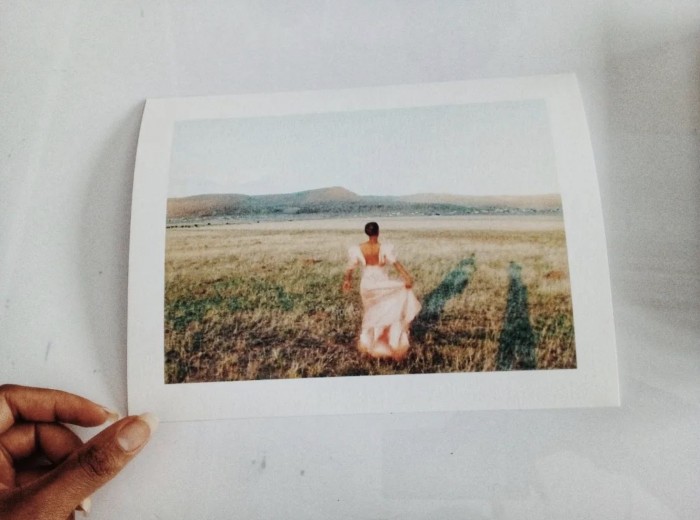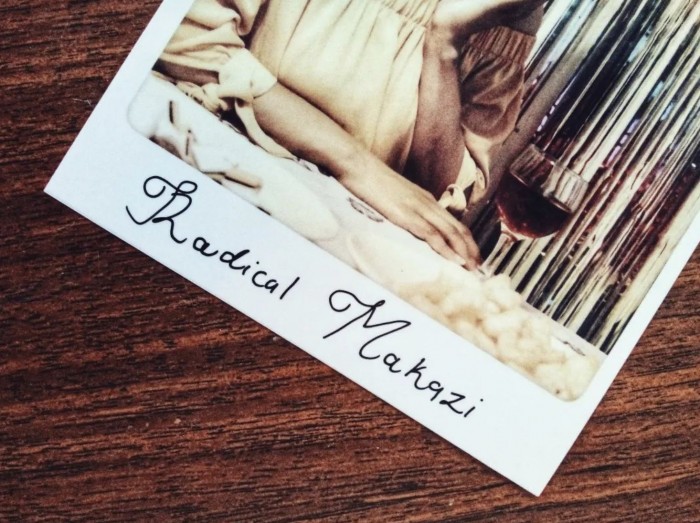 Read more:
Credits: Thandiwe Msebenzi