EVENT HORIZON
Focusing on consumption and consumerism at the expense of sustainability, social good and ecology has had us heading towards a proverbial black hole for some time. With the pandemic throwing wasteful ways into sharp relief, we've all had to step back and recalibrate. With the realisation that we can reroute our "earthship" and chart a more wholesome path, comes a set of powerful opportunities for collective, environmental and inter-species gain.
SPACED IN, SPACED OUT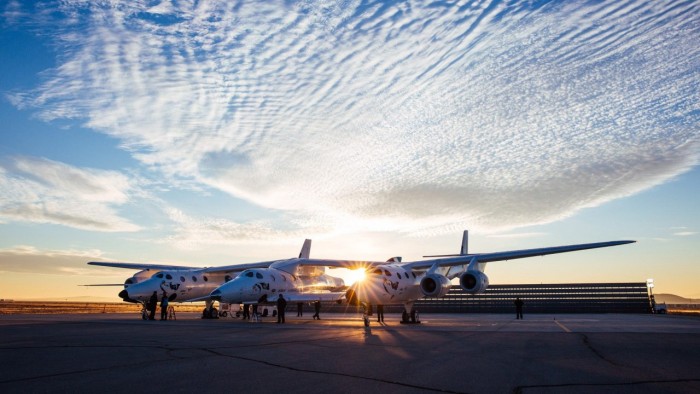 (Virgin Galactic operates the reusable SpaceShipTwo spaceflight system. This consists of WhiteKnightTwo, a custom-built, carrier aircraft.)
The Final Frontier
While Virgin Atlantic and Virgin Australia are grounded (and quite possibly for good), billionaire founder Richard Branson is still taking to the skies – just not ours. Virgin Galactic, the commercial carrier launched to democratise space, has completed SpaceshipTwo's first flight from Spaceport America in New Mexico. It did so, while managing to meet new social distancing health and safety protocols. Read more.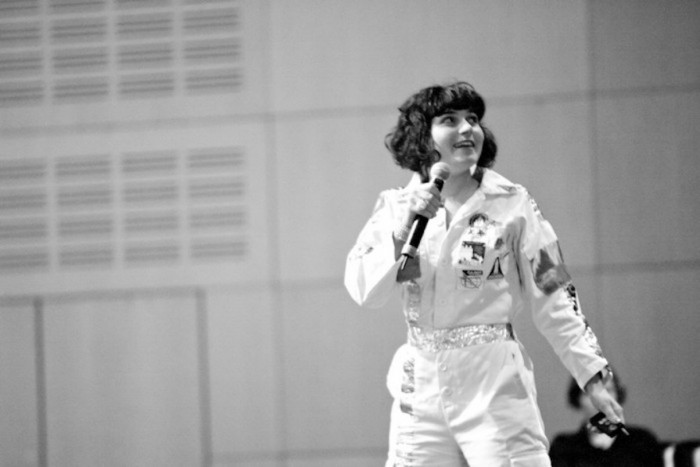 (Nelly Ben Hayoun during her Design Talk at the 2017 Design Indaba Conference.)
Plan-et B
If you too are a futurenaut and believe that colonising the Red Planet is our next evolutionary step, then chart your way through Design Indaba Speaker Nelly Ben Hayoun's explorations here. And then take a giant fashion leap for mankind by looking into #DI2020 Speaker Anna Talvi's atmosphere-appropriate micro-gravity garb here.
FOOD FOR THOUGHT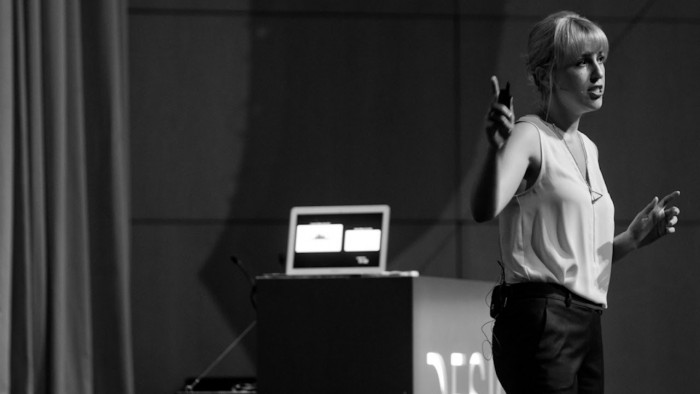 (Alexandra Daisy Ginsberg is an artist, writer and designer living in the United Kingdom.)
Feed you, Seymour
The key to designing a better future, either on our own planet, or on some as yet unknown horizon, could reside within synthetic biology. Design Indaba Speaker Alexandra Daisy Ginsberg investigates biology as a 21st century design material. She proposes solving our unsustainable consumption patterns by seeing if it's possible to grow products inside genetically modified plants. Far out!
Short-distance relationship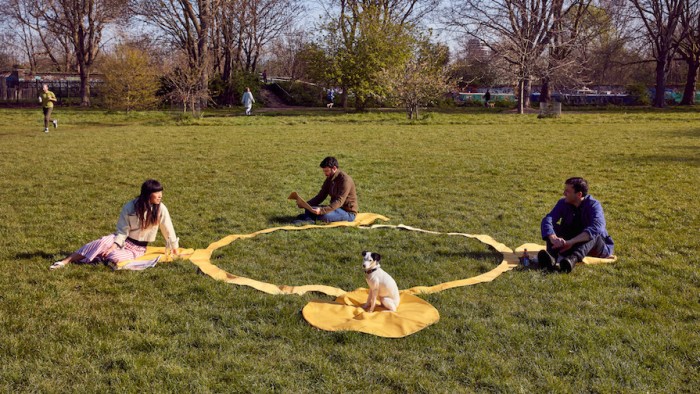 (The Here Comes the Sun Blanket was designed wth social distancing in mind. Image credit: Mark Cocksedge Studio.)
Caring designer Paul Cocksedge, who spoke at #DI2020, has open-sourced his sunny picnic aid that's easy to sew at home and safely measures out the 2m mark for you. Now, thanks to people-centred Paul, you only need to solve for passing the sandwiches…
We can't wait for Paul's Liesbeek River bridge project to be completed once lockdown lifts…
The knead need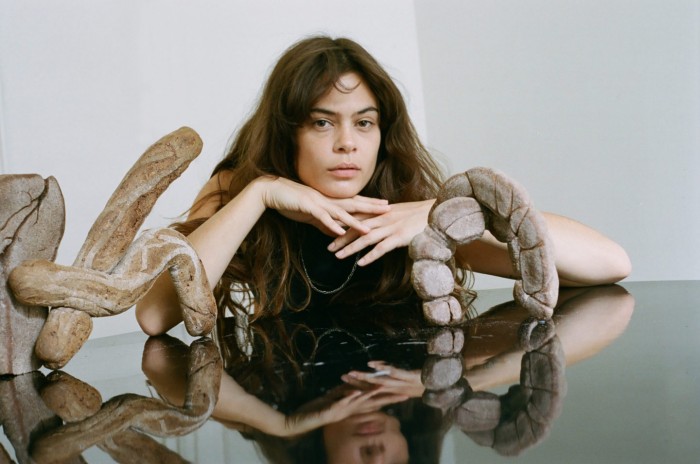 (Lexie Smith: A baker and artist using dough as her medium. Image Credit: Bread on Earth.)
Aiming to end the gluten persecution, loaf champions Bread on Earth and their founder Lexie Smith (an artist and breadmaker) are trying to restore value to an ancient and basic necessity, outside of the marketplace. Smith gifts her sourdough starter recipe so that you can try it for free at home.
From staple to sex symbol back to staple again, our daily bread has run the gamut from artisanal luxury for hipsters to breadline cornerstone, acting as a barometer of societal shifts. Wired lockdowners are resorting to baking therapy, spawning new hashtags, yeasty sub-cultures and bread bragging rights on social media, while many others are lining up for aid parcels of food. A slice of life indeed.
A MATTER OF LIFE AND DEATH
(Architects and urban planners are re-imagining new, eco-friendly public spaces to accommodate and remember the dead. Image credit: Columbia University GSAPP DeathLAB + LATENT Productions.)
Dead ahead
The inevitability of shuffling off this mortal coil just became easier to bear thanks to the Death Positive Movement, which embraces our unavoidable demise instead of burying it in the taboo coffin. De-sterilizing death and rethinking mourning, funerals and personal attitudes to passing away, have become global wellness trends. The Grin Reaper?
Life after death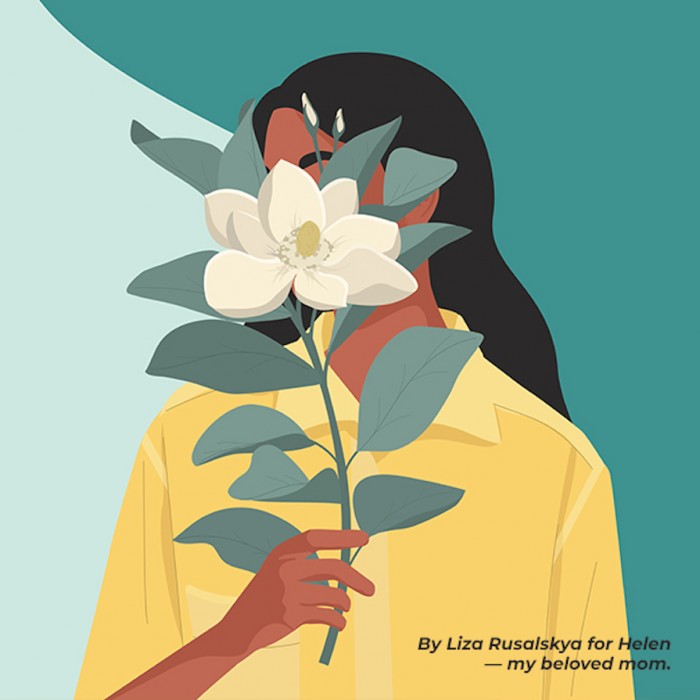 (Lantern.co offers a guide on how to navigate your life before and after a death. Image credit: Lantern.co.za)
The public benefit resource, Lantern, has collated a free set of need-to-know guides that navigate death. The mission is to ensure that every grieving person has a simple, trustworthy, and comprehensive resource to turn to, so that they are not overwhelmed by everything that comes with losing a loved one.
DESIGN TIME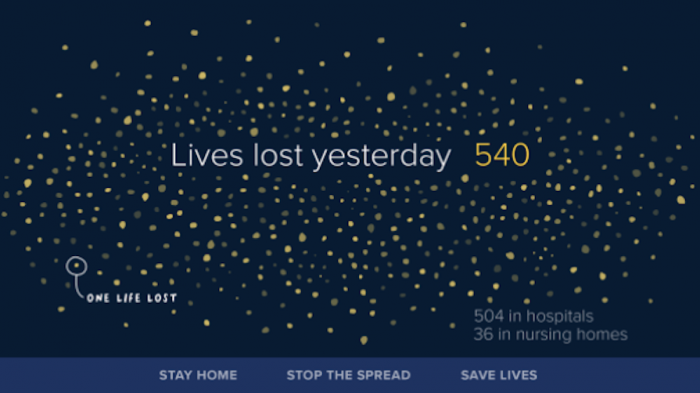 (Image credit: Pentagram.)
Information repair
Giorgia Lupi has offered to help make COVID-19 data more meaningful – for free. We're all watching the daily charts that plot the pandemic's spread, so let's hope that this Design Indaba Speaker's generous offer to refine primitive presentation graphs and demonstrate the power of great information design, is taken up... Read more.
Viral verse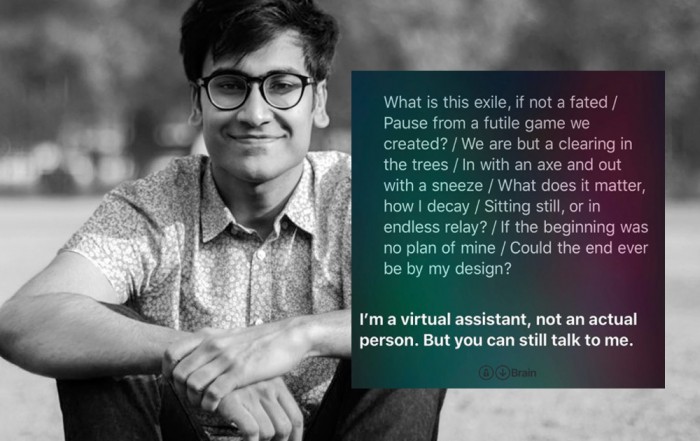 (Ananya Khaitan is a designer living in New Delhi, India.)
Concrete poetry's new digital posterchild, Ananya Khaitan is waxing lyrical on Instagram. The #DI2020 Speaker and graphic designer by trade is merging verse and the virtual to comment on life in lockdown and the potential of technology to reshape our future.
THE NEW NORMAL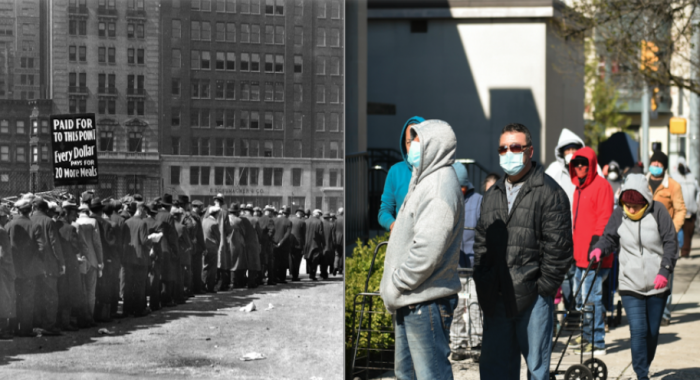 (A breadline in New York, 1930; a food bank in Philadelphia, 2020. Image credit: Visual Studios Workshop / Getty Images / Medianews Group / Reading Eagle.)
Back to basics
Will COVID-19's economic fallout spawn the next Great Depression? Is a Universal Basic Income the inevitable vaccine to shield against global poverty? Read this Open Letter to the 22nd century.
Anthropocentrism's OUT!
(Rio Pinheiros, São Paulo 2030. Image credit: Atelier Marko Brajovic.)
Rarely seen pink dolphins once again cavort freely in the Gulf of Thailand, voracious wild boars are raiding the abandoned streets of Haifa in Israel and African Penguins now waddle carefree through the car-free lanes of seaside Simonstown. The withdrawal of human presence and the beautifully bold migration of the animal kingdom into formerly occupied territory has sparked many a philosophical contemplation about man's newly revised place in the universe. Chew on architect Marko Brajovic's ruminations, which hold that we now have an illuminated opportunity to overcome the destructive relations we created with ourselves and all other species.
Roam Home
(Rendered vision of a table being assembled by Roombots (RB) modules. Image credit: Biorobotics Laboratory.)
Imagine a furniture collection consisting of a single, modular unit that moves independently about your home, reconfiguring from chair to table to stool ... Enter the age of the Roombots. A resourceful, space-saving solution for the ever smaller living zones that burgeoning densification will no doubt bring…
Get to know the world's leading designers and creative thinkers by discovering Design Indaba's YouTube channel. Subscribe now!
WE'LL SHARE THE SHELTER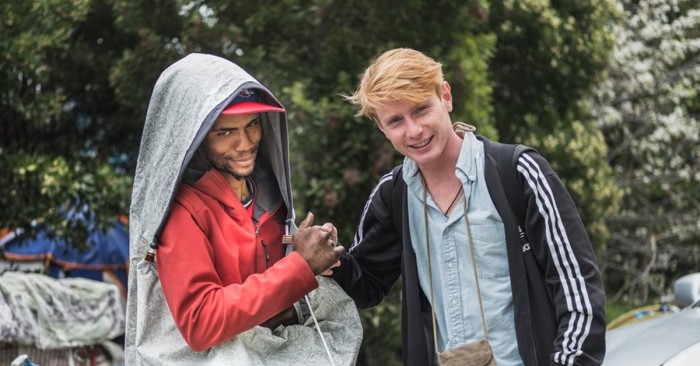 (Bas Timmer is changing the world one shelterbag at a time.)
We're still on a mission to raise funds to distribute more of Bas Timmer's Shelterbags. Please join us in donating protective outerwear to the homeless, especially now, with the earth turning towards winter.