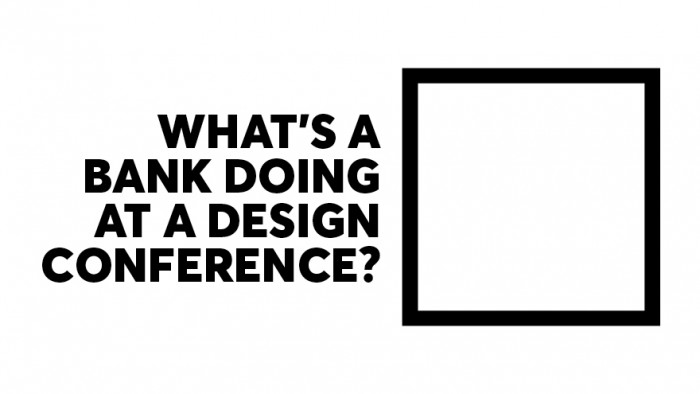 We're reframing the discourse around design. In the old days of design, you'd buy a decor magazine to gawk at an artefact and talk about the colour or texture. But design is not about consumption or collectibles anymore. It serves a wider purpose. Many of the world's most valuable companies – companies like Airbnb that are changing the way we live – are designer-founded.
More South African companies are using design thinking as a tool to face the challenges of the 21st century. They are on trend – why else would Mckinsey, Accenture, Deloittes and other management companies be buying design agencies. It gives them a new methodology in driving innovation and problem solving. About half our Design Indaba Conference audience are commissioners (not practitioners) of design, who want to educate themselves. Take a quick scan of the Conference theatre and you're likely to see the entire global marketing team of Nando's sitting in the audience or the entire marketing team of Investec, who attend Design Indaba and then convene for their global marketing conference the week after.
What's a bank is doing at a design conference? Firstly, they're able to tap into the zeitgeist of the creative world and draw inspiration from a diverse range of disciplines, but it's more than that. The world is more connected and the competition has increased. With social media, we're instantly global. We have to differentiate and to do that we must be led by design. We think you should join them at Design Indaba Conference 2017.
Meet a few of our cast of design thinkers:
Designer-turned-entreprenuer Joe Gebbia spearheaded the sharing economy, and revolutionised the hotel industry by looking at a simple problem through the lens of design. His company Airbnb is used all over the world and is valued at over $30 billion. Great designers see the detail: design is not just how it looks, it's how it works.
Like Joe Gebbia, Chris Sheldrick used design thinking to identify a key problem. The British tech entrepreneur came up with the most user-friendly addressing system that exists. His startup what3words pinpoints exact locations using three easy-to-remember words. Sheldrick is the most awarded techie in Britain, and what3words won an Innovation Lions Grand Prix at Cannes.
Serial innovator Luis von Ahn sold two companies to Google in his twenties and is also a MacArthur fellow and a Carnegie Mellon professor. In the data-driven world of business, von Ahn creates with the human experience in mind. He created the world's most successful language learning platform, Duolingo. This kind of thinking has a crucial, competitive edge in the over-crowded world of consumer technology and services.
The world needs more design-centric companies, run by design-minded people, to create products with human wants, needs and behaviours in mind. Designers break rules, not conform to them – that is where true innovation lies.
Now is the time for the business world to embrace design as a new way of thinking.
Watch the Talk with Luis von Ahn