Despite the enormous technological leaps and advancements made by humans over the last century, much of the world's population still has little or no access to basic resources and amenities such as running water, electricity, medical supplies, internet connectivity…
According to the United Nations, electricity demand is expected to increase by 70% by 2035. It's also estimated that fossil fuel reserves will be depleted in the next 52 years. This, in conjunction with the fact that an estimated 840 million people have no access to electricity, calls for new energy solutions.
WaterLight combines the problem-solving, product-oriented prowess of creative agency Wunderman Thompson Agency in Colombia and the community-minded approach of E-Dina, a renewable energy start-up. The two came together to find a way to provide easier, cleaner energy for people without it.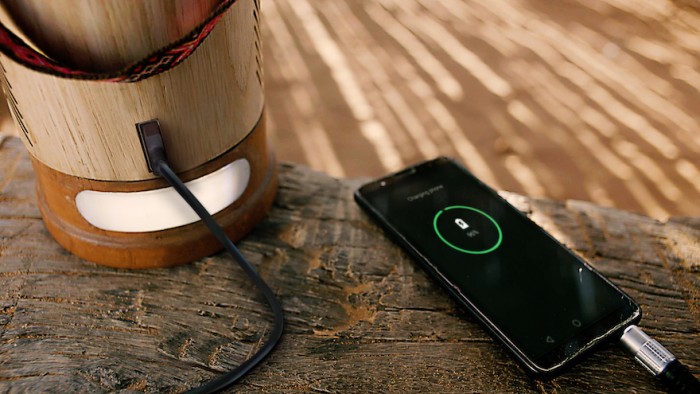 "E-Dina has big ideas but limited resources. The main challenge was how to take their previous iteration of the WaterLight to a finished product and get the attention of NGOs, governments and other organisations," says Natalia Grecco from Wunderman Thomson. That's where Wunderman Thompson stepped in with product design, branding and communication support.
The cordless light converts a natural resource - salt water – into light, thanks to the process of ionization of an electrolyte made up of salt water that transforms the magnesium on the inside into electrical energy. WaterLight is a more sustainable solution than solar energy for communities living off the grid. Not only longer lasting, it is also more efficient in that energy delivery is immediate (in contrast to solar lanterns that need to transform the energy) and more reliable (usable even in inclement weather).
In order to work, it needs to be filled with 500 millilitres of seawater – or urine in emergency situations – to emit up to 45 days of light. It also serves as a rechargeable battery for mobile and electronic devices. After the salt particles have evaporated, the lamp can be emptied and refilled while the used water can be repurposed for washing or cleaning. Assembled with 100% recycled materials, once it reaches the end of its life, Wunderman Thompson claims the lamp can be fully recycled.
The current iteration of the light was designed specifically for use by a rural community in Columbia called the Wayúu, an indigenous tribe living on the northernmost tip of South America where Colombia meets Venezuela. The design itself is a nod to the Wayúu people and their ancestral connection to the sea. The ergonomic, waterproof, slip-proof design is adorned with a patterned strap handcrafted by the Wayúu.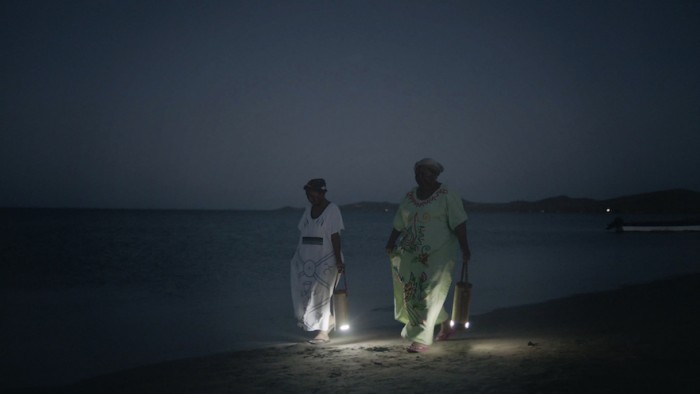 But the idea is to roll it out globally, with a focus on communities with direct access to the coast.
"WaterLight is on sale already - but only in large orders for organizations, not to individual consumers yet. Right now, we want to attract the attention of governments, NGOs and private organizations – those with the financial power to make this kind of product accessible to the vulnerable populations that need them. There are so many communities all over the world that do," says Grecco.
Photos: WaterLight