What started as a showcase for paint colours has turned into an art gallery-type exhibition exploring people's relationship with colour, and how it affects them emotionally.
Author and curator Adam Levin has collaborated with Plascon SPACES Showroom to create an exhibition encouraging people to look at colour in new and exciting ways.
It's born out of my real love for colour and about making people see colour more conceptually, rather than just making things bright, says Levin.
A Meal of Colour celebrates eco-friendly décor and aims to inspire people to create one-of-a-kind decorations through painting old objects found at home.
A Meal of Colour welcomes guests with a feature wall in rich copper, showcasing 32 plates all revealing different colours. The exhibition is centred around a large table painted in metallic gold. Around the table the chairs are individually coloured to create a contrast between traditional and unusual aesthetics. Furthermore, the crockery displayed on the table reveal a variety of colour hues that add colour in unconventional ways.
A Meal of Colour will be on display at the Plascon SPACES Showroom at the Design Quarter in Fourways, Johannesburg until the end of 2012.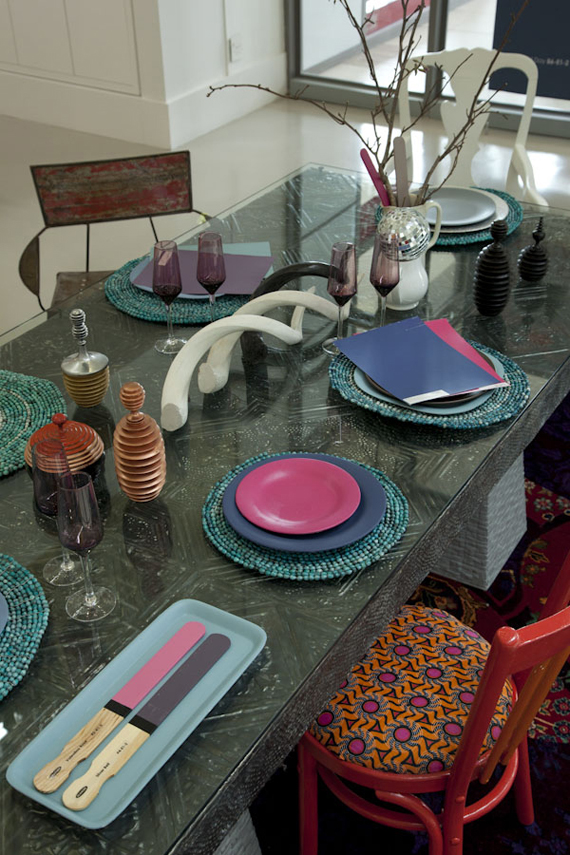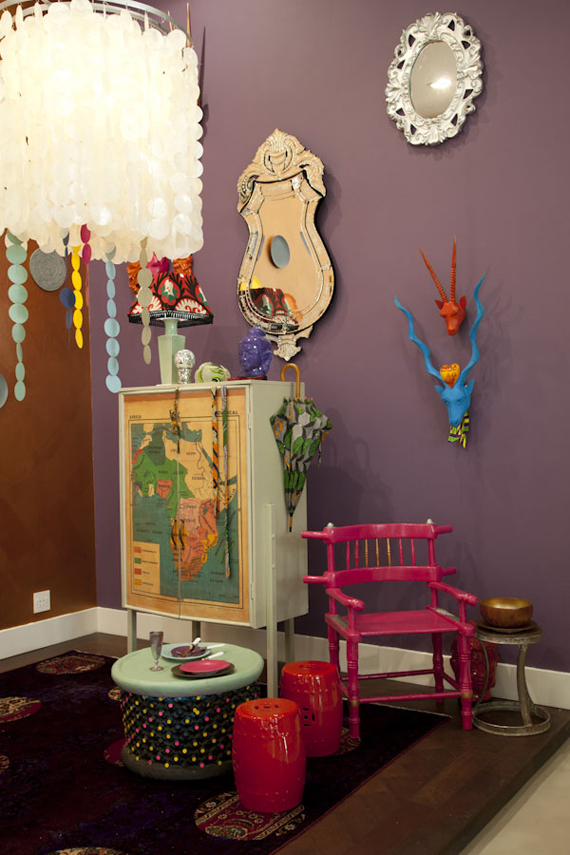 Watch the Talk with Adam Levin