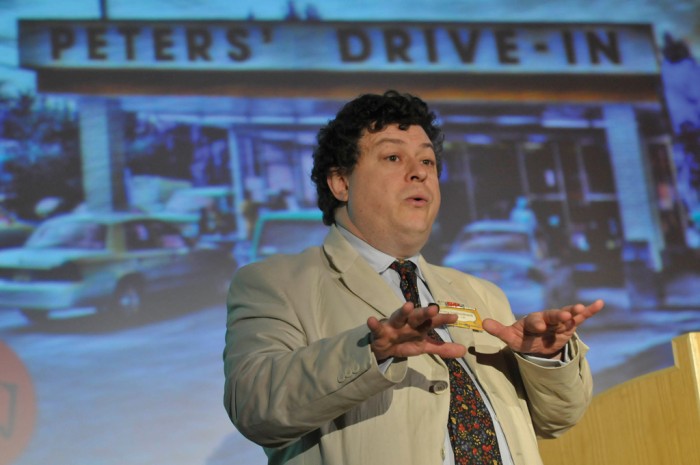 The digital revolution is about intelligent trade-offs, according to Rory Sutherland, vice chairman of Ogilvy UK, at South Africa's first Ogilvy Verge Digital Conference held in Johannesburg and Cape Town in April.
Instead of the mass media reach of the early days of TV, digital is a tradeoff with audience size for self-selectiveness, content for context, best customer for brand advocates, must-haves for personal taste, and monopoly for choice. In turn, consumers are responding with extreme tradeoffs - low-cost airlines and extravagant accommodation or cheap cigarettes and expensive coffee - calling traditional demographic metrics into question.
Sutherland concluded that the trick is to ask if one can define the audience in a different way; and Patou Nuytemans, EAME digital director of OgilvyOne Worldwide, picked up right there. "How can that audience be engaged in a different way?" she added.
When the consumer is control, it is much harder to reach them, Nuytemans reemphasised. With push marketing making way for engagement marketing, websites have become a brand's central manifestation in offering compelling, useful and pleasurable content; facilitating community and interaction; and, above all, generating word-of-mouth. "There is one mass media left... and that's the consumer," she concluded.
After all, engagement is the end-goal, digital is only the facilitator, as the Nike+iPod case study, presented by Michael Tchao, general manager of Nike Techlab, exemplified. The Nike + iPod Sport Kit acts as a personal coach that tracks and stores distance, pace and calorie data from workouts. Set to go down in the marketing halls of fame, this unprecedented case study has created a digital community that manifests in physical activity with over 85-million kilometers that have been run since its launch - it's a running revolution!
And for those local sceptics, digital media is vibrant in SA and not just used by elitist techies, confirmed Sello Leshope, Ogilvy SA's strategic planning director. "If one looks at the recent local phenomenon of Vernon Koekemoer, it speaks for itself. It was just a normal guy spotted at party that has become immortalised in cyberspace through emails, Facebook and local blog sites. Although our fixed broadband penetration is actually decreasing due to infrastructural issues, we have reached 1 million broadband users. Consumers are just hungry for local and relevant content," he explained.