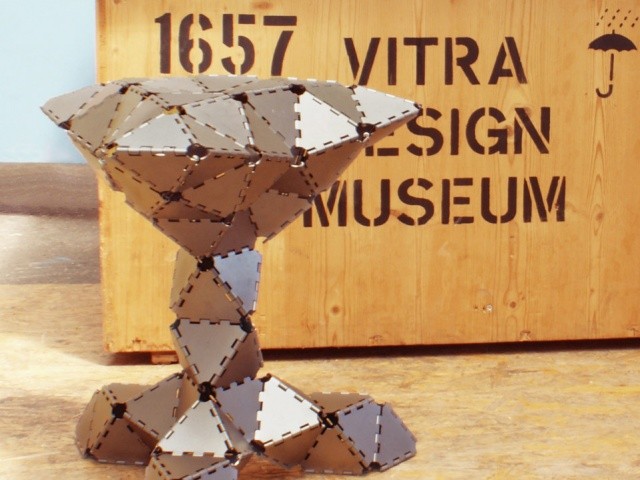 The Vitra Design Musuem in Germany recently approached Dirk van der Kooij to come up with a concept for their Confrontations exhibition, which runs until 2 September 2012.
For the exhibition, which runs in conjunction with a Gerrit Rietveld retrospective, Vitra invited five of the most innovative Dutch designers to partner with a business with very specific expertise to develop a unique design project.
Van der Kooij partnered with clip fastener manufacturer A Raymond. Together with the fastening experts, Van der Kooij developed a clip that is not just used to hold various things together, but also serves as a design product in its own right.
Dubbed "Triangulate", the clip is simply one triangular component that is easily assembled into a myriad of shapes, with countless uses and functions.
Though still in the prototyping phase, Van der Kooij has used Triangulate to design a stool, a small lamp and even a table.
Watch the Talk with Dirk Vander Kooij