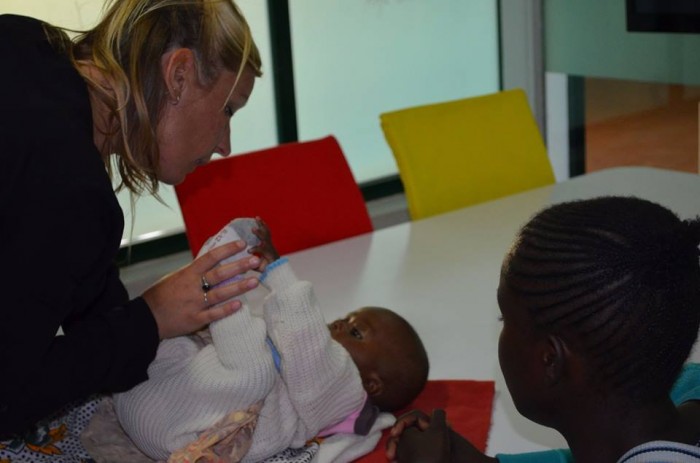 The Totohealth workers help parents take care of their children.
Where conventional healthcare falls short, companies in Africa use technology to bridge the gap. Launched in four Kenyan counties, Totohealth is a mobile app that provides accurate healthcare information to parents and pregnant mothers both during birth and once the baby is born.
The application uses a two-way SMS service to field questions from users and provide them with answers. Parents who have registered for the service receive alerts on breastfeeding, nutrition, child development, vaccination, and family planning. In the case of an emergency, the app also lets users know where their closest healthcare facilities are situated.
Founded by Felix Kimaru, the app boasted a total of over 15 000 users in just over one year. These users receive healthcare advice on a Monday and Thursday each week. The first alert tackles the health of the child and the second alert focuses on the health of the parents.
"We have a full-time medical doctor, it comes into a central health desk. We partner with organisations within the maternal space, and hospitals and health depositories, where we register the mother. And we refer them to a particular doctor at a particular hospital," Malele Ngalu, marketing director of Totohealth, told Disrupt Africa.
The app is especially important because it is estimated that one million mothers give birth everyday in Kenya and half of them are most likely to give birth at home with no skilled supervision. This puts healthcare interventions like Totohealth and Cameroon's GiftedMom at the forefront of reducing infant mortality at maternal deaths.
Totohealth plans to expand its operations to the Democratic Republic of Congo (DRC), Nigeria, Uganda and Zimbabwe.