Despite the name, Studio FormaFantasma's recent "Tastefull" project in Verona, Italy, was not about eating, but rather about how notions of the edible is expanding into design.
The "Tastefull" workshops took place from 22 to 26 November 2011 and interactively explored how food loses its traditional function and becomes a material with which to produce objects and express concepts.
While the project explored the relationship between food and design, Simone Farresin, one half of the FormaFantasma duo, explained that "Tastefull" is not related to food design in any way.
"Tastefull" follows on from FormaFantasma's Autarchy project, which used edible materials for production purposes. In a similar vein, "Tastefull" was about, among other things, finding a substitute for oil, urging designers and makers to consider the possibilities of food-based products like cornstarch to make bio-plastic.
Central to the "Tastefull" workshop was the theme of edible materials and thus sustainability. Farresin believes we are entering into a new material/design/production era, which is connected to sustainability.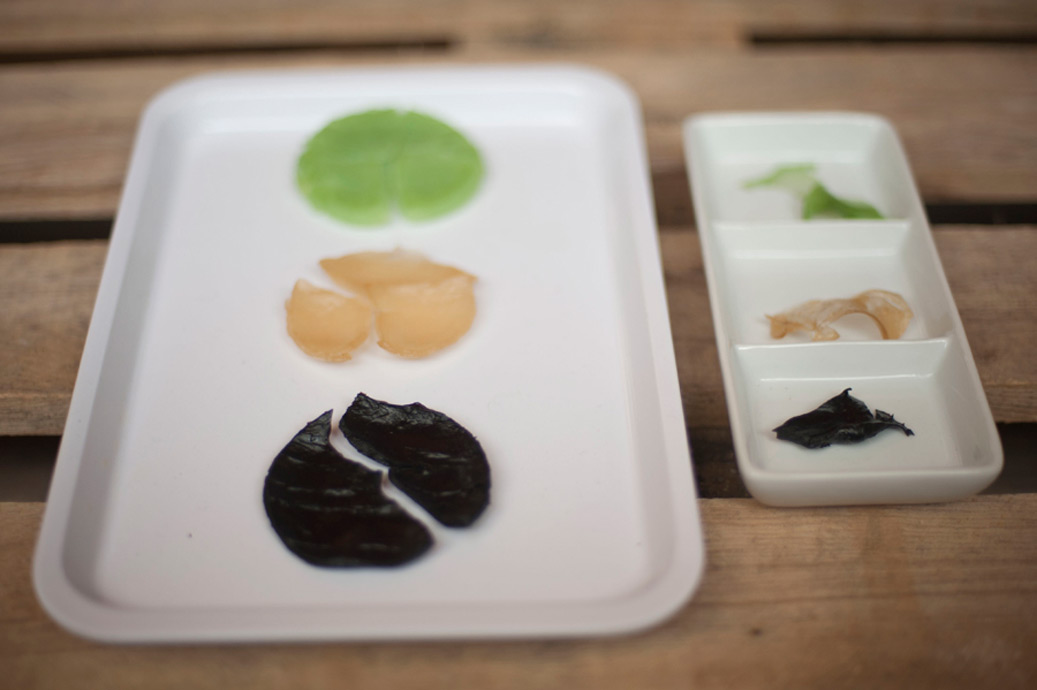 Food and design's link to sustainability is a complex relationship, Farresin points out, but ultimately ideas about what is natural and what is edible links us all because we must all eat. Importantly, it also raises concerns about the scarcity of resources, an issue that can potentially be addressed through design.
In the "Tastefull" workshop food was disconnected from its traditional function and became instead a material for the production of sustainable objects and concepts. Some 15 designers, makers, cooks and students participated in the workshops that comprised of lectures, hands-on cooking experiments and outings to the local food market.
Farresin explained that while the workshops focused on design and culture, it was not about high culture. "In fact, all our works looks at the objects belonging to a culture, the tool used to explain a culture. The objects a culture uses reveal a lot about the psychological aspects of a culture," Farresin believes.
But, as the workshops revealed, the complexity of food and its connection is also open to individual interpretation, though design can help to facilitate a better understanding.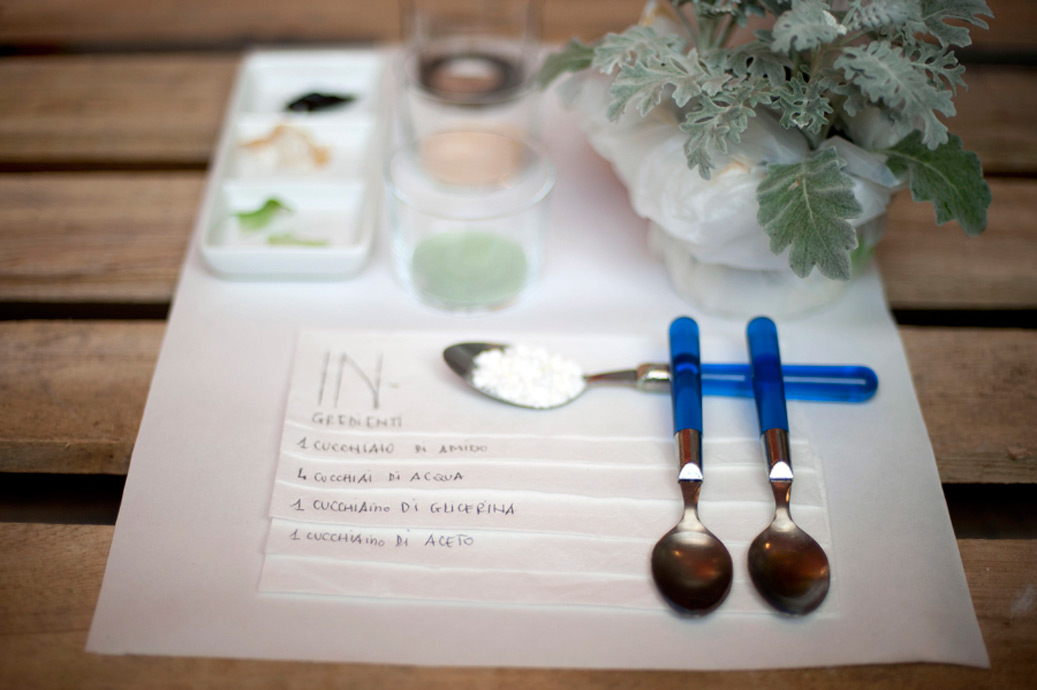 The workshops lasted five days where food and edible materials were investigated through three different interpretations of food from a design point of view: Food as paint, food as inspiration for new production methods and food as a formal and aesthetical inspiration
Being Italian, using food as the medium through which to explore production process was a natural fit for Farresin and FormaFantasma partner Andrea Trimarchi. In the workshops they encouraged participants to analyse how food and production are connected and to look at tools of both the kitchen and the industrial process related to food. The workshop also looked at the forms, colours, production process and materials relating to food. Natural foods and concerns with "what is edible?" was also considered.
These experiments and considerations sought to underpin one of the major problems in the food production industry, Farresin explained: "The fact that it is the industrial process that makes food production inefficient."
With the overarching aim of "Tastefull" being to look at the natural process of food production versus the industrial process, particiapants were ultimately invited to interact and engage with materials and resources related to food in a critical way.