Siaka Soppo Traoré is a visual artist on the rise in Dakar, Senegal's photography scene. Simb/False Lion is Traoré's visual treatment of a Senegalese myth involving the hybridisation of man and beast.
The Simb is a cultural manifestation of Senegal – an old story that used to be celebrated each year during the region's rainy season in a ritualistic performance. As the legend goes, centuries ago, when Senegal was covered in dense forests, a solitary hunter was attacked by a lion. He survived the assault by the skin of his teeth, but shocked to the core by this encounter, the hunter went insane. He started to roar like a lion and eat only raw meat, having been possessed by the spirit of the animal which failed to defeat him in the real world.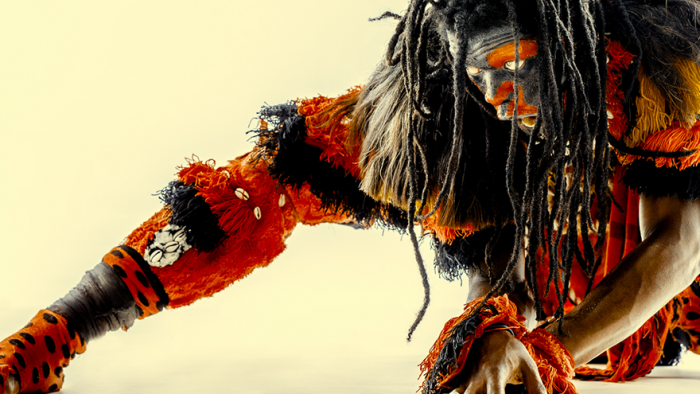 This adage inspired a longstanding ritualistic movement in Senegal and today the Simb is a traditional gathering performed by five male and two female dancers. Traoré cements the story of the False Lion in his own way with these compelling images, depicting the entranced state of the mythical hunter.