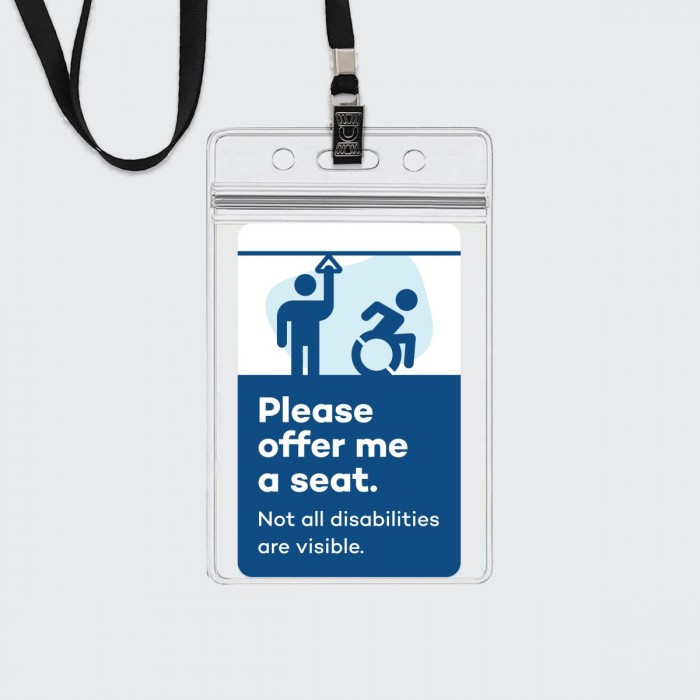 [Image adaped from Transit Supply]
Not all human disabilities are immediately visible – like spina bifida or scoliosis – which makes it difficult for people with these conditions to snag a seat on the bus.
A new consciousness-raising sticker seeks to solve this public transport issue by Catherine Callahan, a volunteer with Bay Area Rapid Transit (BART), the transit system that serves San Francisco and the Bay Area, and product designer Chris Arvin.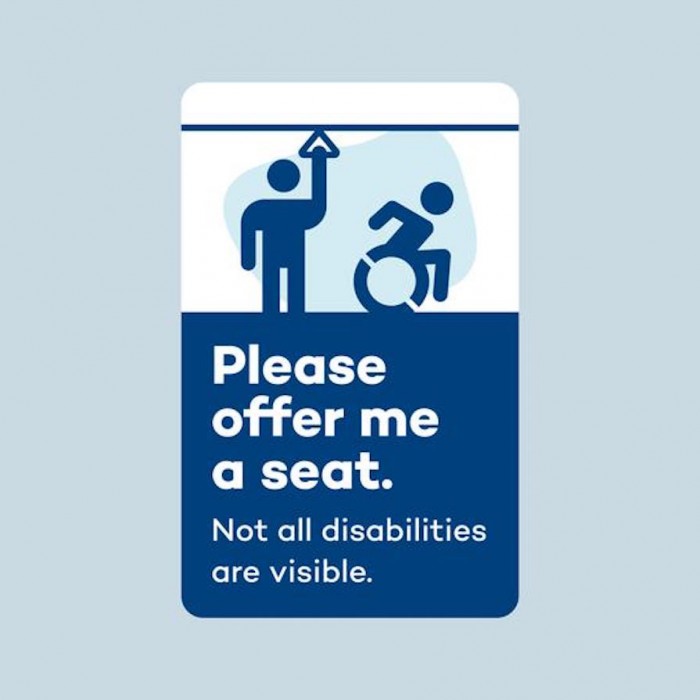 The sticker is not only for people with disabilities but also a new tool in raising awareness amongst those who use public transport.