The Spawn spoon is a unique, limited-edition, silver-plated spoon not designed by a human. Using a process dubbed 'artisanal intelligence' and involving 'constant dialogue between human designers and a series of artificial intelligences [AIs] at different steps along the development line', an archive of thousands of images of cutlery from the past few centuries was input into a generative algorithm, which 'spawned' a selection of new spoon designs.
This compelling combination of raw human craftsmanship and AI has produced three slightly different 15-micron silver-plated brass spoons with curved, contemporary edges and two concave sides.
The spoon was conceptualised by London-based creative design studio Oio and jewellery brand and 'hypercraft designer' Giosampietro as a reimagining of the concept of utensils. Inspired by a 1952 saying by Italian architect Ernesto Nathan Rogers, 'Dal cucchiaio alla città [From the spoon to the town]', meaning that through an object such as a spoon we can understand the kind of city and society that designed it, the aim was to create a spoon that 'reflects our time'.
Oio is made up of designers and technologists, and bots, who specialise in creating products and design interactions that involve experimentation with AI. The studio has created a variety of futuristic products, including a mask that analyses health, a synthesiser in twenty-one dimensions, and an AI that fits in a pocket. The hope is that its spoon creation will encourage wider discussions about digital ethics and responsible AI.
The human touch wasn't entirely avoided in the Spawn production. The team narrowed down the AIs' selection to three designs that offered a mix of functionality and aesthetic, which were interpreted by Giosampietro and then sent for handcrafting to Italian specialist Greggio Argenterie at one of the oldest silverware factories in Italy.
A capsule collection of 100 of the spoons is currently available to purchase while stocks lasts. Purchase your own Spawn spoon online at https://inda.ba/3INJyju.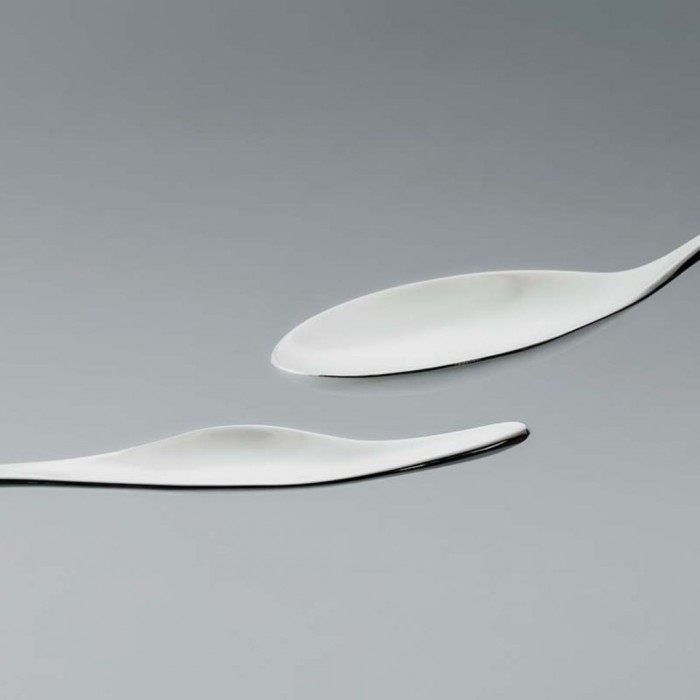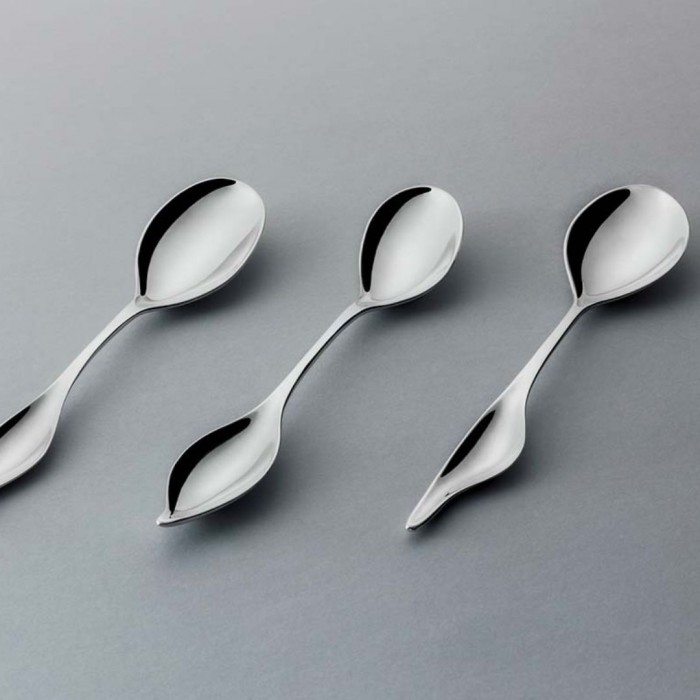 Read more
The chair that was designed by AI
Photographs: Oio and Giosampietro.