An innovative group of food science students at Stellenbosch University have developed a nutritious and low-cost chocolate sandwich spread. Called S'CoolBeans, the spread is made primarily from sweet potatoes and fermented red speckled beans (more commonly known as sugar beans). While it contains half the sugar content of other common chocolate spreads, it reportedly tastes just like them.
What began as a school assignment collaboration between US students Cenette Bezuidenhout, Carin-Marie Engelbrecht, Nicholas Grobbelaar, Taryn Harding, Shannon Howell and Megan Kleyn has since grown into something far greater, thanks to a little creativity and some out-of-the-box thinking. "The theme was stealth health," Bezuidenhout told YOU Magazine. "We wanted to create a product that wasn't only healthy and nutritious, but tasty too."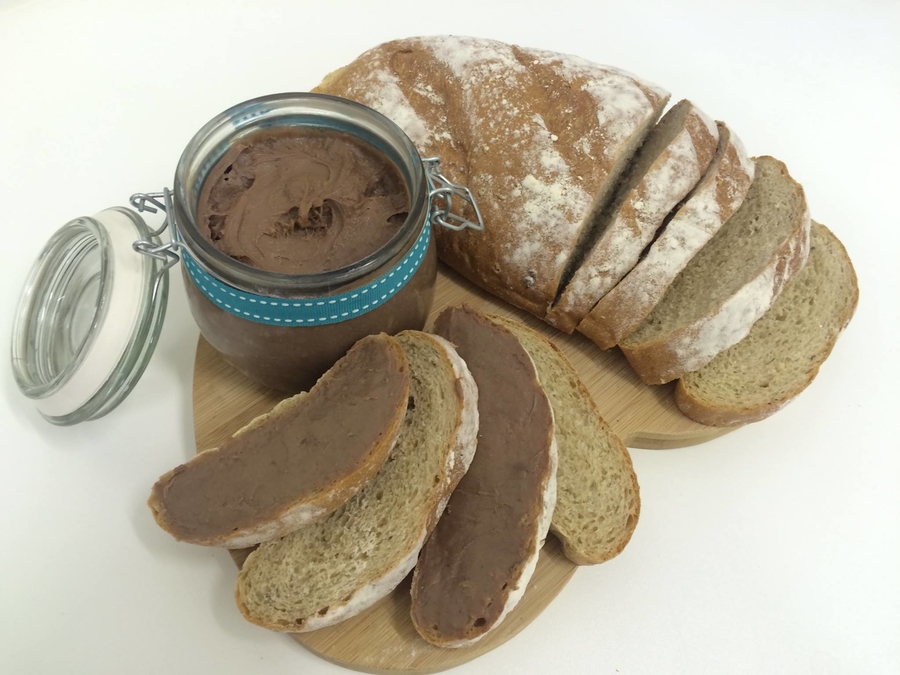 Packed with protein and essential vitamins and minerals that stimulate growth and development in young children, S'CoolBeans spread is more than just a sneaky, creative disguise for vegetables – it may also serve as a solution to many low-income families, for whom providing their children with a nutritious and wholesome lunch isn't always easy.
Bezuidenhout, Engelbrecht, Grobbelaar, Harding, Howell and Kleyn made sure that S'CoolBeans was inexpensive to produce, and they estimate it's eventual retail cost will be around R20 for 400ml – a massive departure from the prices of imported spreads that currently dominate local supermarket shelves.

"S'CoolBeans not only provides an affordable solution to fighting hunger but it also incorporates three of the current global food trends, such as new uses for fruits and vegetables, more prominence to protein and good fats, as well as carbohydrates," Bezuidenhout said in a statement released by the University.
Announced as a finalist in the International Union of Food Science and Technology's (IUFoST) Food Science Students Fighting Hunger product development competition, this past August saw the S'CoolBeans crew travelling to Dublin, Ireland, where their pioneering creation earned them second place.
The team is currently working with technology transfer company, Innovus, to take their concept further – their ultimate goal being to attract a manufacturer interested in putting the spread on the market and making it available for school feeding schemes. "That's our dream," S'CoolBeans team member Carin-Marie Engelbrecht told Times Live. "To get it to the people who need it most."